Goldman Sachs Believes That Price of Oil Could Be Halved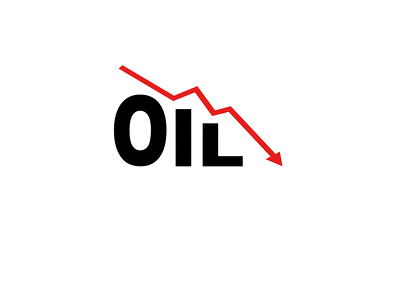 Goldman Sachs raised eyebrows earlier this week when they said that the price of oil could be more than halved from current levels thanks to a continued oversupply in the market.
Oil prices have already fallen precipitously from last June thanks to oversupply and a slowing economy in China. OPEC, in an effort to crush the North American shale oil industry, elected to maintain supply quotas in the face of falling global demand. In the past, OPEC could have cut production in order to maintain higher prices, but this time around, led by Saudi Arabia, the oil cartel elected to stick a knife into the back of the shale oil industry by letting prices fall. Couple this with a slowing Chinese economy and you had a recipe for a 60%+ fall that is still continuing to this day.
According to Goldman Sachs, the oil glut is worse than they had previously anticipated. According to the company, "the oil market is even more oversupplied than we had expected" and "the potential for oil prices to fall to such levels, which we estimate near $20/bbl, is becoming greater."
-
Goldman Sachs' prediction raised eyebrows for a number of different reasons.
For starters, $20/barrel is a level that has not been seen since 2002. A more than 50% drop from current levels would obviously have very large positive implications for US households. On the other hand, such a drop would be potentially ruinous for the burgeoning shale oil industry in the United States.
In addition, Goldman Sachs' prediction had many people chuckling to themselves, as the firm famously said in 2008 that oil was "likely" to reach $150-$200 a barrel. A slowing global economy pumped the brakes on oil's ascent, while recent developments in China and the continued refusal by OPEC to decrease production have conspired to tank the price of oil.
-
In the end, nobody really knows where oil is going. Some, including Warren Buffett, are placing bets that the price of oil will rebound, while others believe that it has further to fall.
Source: The Guardian -
Goldman Sachs Says Oil Could Fall To $20 a Barrel
Filed under:
General Knowledge