Interest Rates Hold Steady in Expected Decision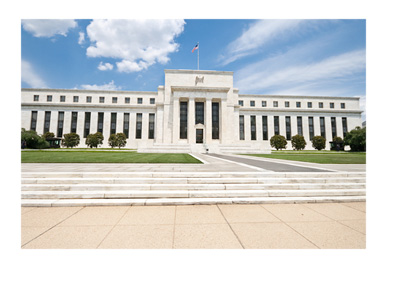 The Federal Open Market Committee (FOMC) revealed earlier today that they have elected not to raise interest rates for the time being.
In a 9-1 vote (Jeffrey M. Lacker voted to raise the federal funds rate by 25 basis points), the FOMC elected to maintain the federal funds rate in a range of between 0 to 0.25%. The FOMC said that they will revisit the possibility of raising the federal funds rate when we get closer to "maximum" employment and 2% inflation.
The FOMC said that they continue to monitor events, both at home and abroad, and will take into account numerous points of domestic and international data. The FOMC said that international events could conspire to keep inflation below a target of 2%, and this is one of the reasons why interest rates did not increase earlier today. In addition, while the national unemployment rate continues to fall, the country has still not yet reached "full employment", at least in the eyes of the Federal Open Market Committee.
-
The move was largely expected, with many people feeling as though the FOMC missed their opportunity to raise interest rates earlier in the year. Since the start of the summer, the global economy has had to deal with the turmoil in China, a continued drop in the price of oil and extremely volatile equities prices. On August 24th, global market exchanges swung wildly, and many people fell as though any chance of the FOMC raising rates in 2015 was extinguished that day.
-
The S&P 500 and DJIA both traded immediately higher after the FOMC released their decision, but both exchanges ended up negative on the day.
Source:
FOMC Release
Filed under:
General Knowledge