Clinton: Republicans, Media To Blame For Prolonged Furor Over Emails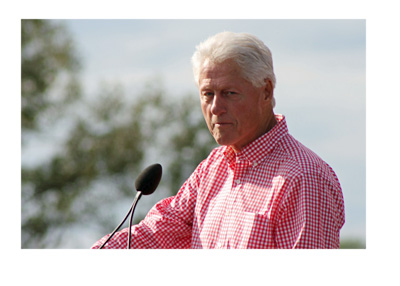 According to Former President Bill Clinton, two groups - the Republicans and the media - are to blame for the extension of the controversy over his wife's emails.
Clinton, in an interview with CNN on Sunday, said that "I've never seen so much expended on so little" and that his wife, former First Lady Clinton, didn't break any laws by maintaining a private email system while serving as Secretary of State of the United States.
Clinton says that the extension of the controversy can be largely blamed on the Republicans, who have launched a "full-scale frontal assault" in order to weaken Clinton's Presidential bid. According to the former President, the Republicans do not want to run against Hillary Clinton in 2016. If the Republicans do end up running against Hillary, former President Clinton says that they want her as "mangled up as possible."
President Clinton also blamed the media for fanning the flames of the email controversy, stating that the press coverage has turned from "issue-based to political". President Clinton also tied the current email controversy to the Whitewater land deal in 1992 by stating that both situations were "more politics than substance".
-
After being the clear favorite to win the Democratic nomination when she first announced her bid for President, former Secretary of State Hillary Clinton has seen her numbers fall off dramatically. Though she is still leading the race for the Democratic nomination at this point, Bernie Sanders has seen his numbers grow dramatically and he is currently enjoying a great deal of momentum.
According to Bill Clinton, Hillary will be "alright" and will eventually emerge as the Democratic candidate.
Source: Fox News -
Bill Clinton Blames Republicans, Media for Extending Wife Hillary's Email Controversy
Photo:
Karen Murphy
Filed under:
General Knowledge