34 S&P 500 Companies Reporting Earnings This Week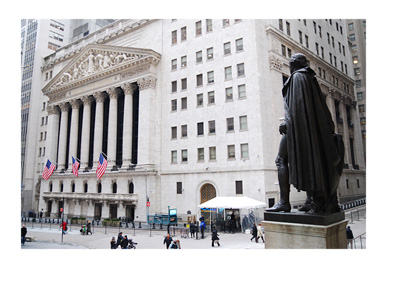 The Q3 earnings season will really pick up this week with a number of blue chip companies posting their latest earnings results, including reports from the likes of Intel, Wells Fargo and Goldman Sachs.
Investors, still a little stressed out from the market volatility of this past summer, will be carefully scrutinizing the earnings reports that are set to hit the market this week. In particular, investors will be looking to examine the impact of a continued strong dollar on the earnings of the country's largest companies.
On Tuesday, we'll see Johnson + Johnson report before the close, while Intel and J.P. Morgan will report after the bell. The PC sector will get a big jolt this week as Dell and EMC are expected to consummate their deal before the open of trading on Monday morning.
On Wednesday, investors will see reports from Netflix, Bank of America and Wells Fargo, just to name a few. Netflix is expected to report earnings of 7 cents per share on revenues of $1.74 billion, though, as always, subscriber growth will be the key focus. The company has recently announced some changes to their pricing, and it will be interesting to see what the company's executives have to say about the projected impact of these moves on earnings going forward. You can safely assume that the afterhours activity in Netflix will be extremely volatile on Wednesday afternoon.
Thursday will bring us reports from Goldman Sachs, Citigroup and Schlumberger, while Friday will bring us numbers from the likes of General Electric and Honeywell.
-
In addition to the strong dollar, investors will be curious as to the impact of slumping commodity prices since the last quarter.
Over the past 5 years, investors have remained confident, driving prices higher despite geopolitical turmoil, wild fluctuations in commodities prices and an ever-strengthening US dollar. With the turmoil of the past summer and uncertainty as to when the United States will start raising interest rates, however, don't be surprised if investors are a bit gun-shy heading into this latest round of earnings reports.
Filed under:
General Knowledge