Biden Reveals Why He Decided Against Presidential Campaign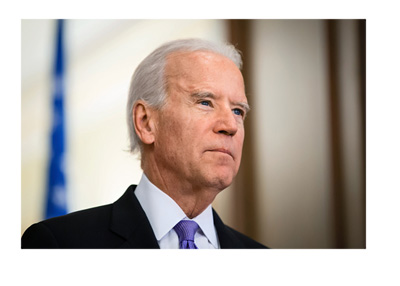 Earlier this week, Vice President Joe Biden revealed that he wouldn't be seeking the Democratic Presidential nomination.
At the time, Vice President Biden said that he believed that he was "out of time" and that he didn't have the time necessary to mount a successful Presidential campaign. The announcement was welcome news to supporters of both Hillary Clinton and Bernie Sanders, as Biden would have likely drawn people away from both candidates. Biden's announcement means that the battle for the Democratic nomination will be a two horse race between Clinton and Sanders, with Clinton emerging as the likely victor. As of this moment, Clinton has the support of roughly half of Democratic and Democratic leaning Independents, while Bernie Sanders is in second place with roughly 25% support. After seeing her support decline dramatically, Hillary Clinton has been able to regain some momentum over the past couple of weeks, largely due to a well-received performance at the recent Democratic debate.
-
While President Obama has a job approval rating of about 46%, he remains enormously popular amongst a wide swath of Democratic supporters. Vice President Biden, who has a very modest net worth, was likely to appeal to the Democratic voters who wanted something that lay in the middle of Sanders and Clinton, who are largely at opposite ends of the Democratic spectrum. In the end, however, Biden signalled that he wasn't ready to launch a campaign to become President, largely due to the fact that he had been occupied grieving the recent loss of his son, Beau Biden.
In a recent interview with 60 Minutes, Biden revealed that he "couldn't win" a face-off against Hillary Clinton, which is why he ultimately decided not to run for President.
-
With Bernie Sanders having cooled off in recent weeks, many people viewed Vice President Biden as the only person capable of defeating Hillary Clinton. With Clinton currently enjoying a 23 point lead and increasing momentum, there seems to be little doubt that she will win the Democratic nomination in 2016.
Source: CBSNews.com -
Vice President Biden
Filed under:
General Knowledge