Marquee Events Have Led To Higher Profits for Zuffa, LLC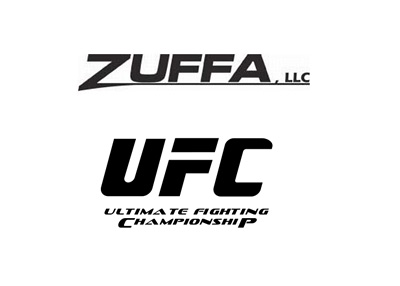 Earlier today, Standard and Poor's raised their outlook on the debt of Zuffa, LLC (the parent company of the Ultimate Fighting Championship) from negative to stable. According to Bloomberg.com, Zuffa LLC currently has nearly $540 million in outstanding loans.
In case you were sleeping under a rock, "Rowdy" Ronda Rousey lost her Women's Bantamweight title to Holly Holm in Australia this past weekend. This was a notable event for a few reasons - to start, the social media chatter regarding Rousey's title defense was deafening and the result (an unexpected win for Holly Holm) was covered extensively by the mainstream media. Prior to the fight, Ronda Rousey, who has become a megastar in recent years (and parlayed this stardom into numerous movie roles), was seen as being invincible. Holly Holm, who has made her name as a kickboxer, was seen as just another victim for Ronda Rousey. In the end, however, Holly Holm easily dispatched of Rousey in shocking fashion - in fact, the win was so lopsided that Rousey's star power surely took a massive hit.
The UFC's brightest star was knocked a couple of pegs lower on Saturday night, which might seem like very bad news for the promotion. Standard and Poor's disagrees, however, as the ratings company believes that the attention that the fight attracted will only help the UFC going forward.
-
According to Standard and Poor's, the UFC is set to see a profit recovery in 2015 after an off year in 2014. 2014 was a nightmarish year for the promotion, as a number of injuries derailed high profile fights. In addition, Ronda Rousey and Conor McGregor, who are currently the promotion's two biggest stars, had yet to really come into their own.
The promotion has had a number of very high profile fights in 2015 that have led to higher profits, including Rousey vs Holm, Rousey vs Correia and McGregor vs Mendes. UFC 193: Rousey vs Holm is expected to top over 1 million PPV buys, making it one of the biggest cards in the history of the UFC. In addition, more than 50,000 turned out to watch the event live. The gravy train should continue to roll in December as Jose Aldo is finally expected to make his long awaited title defense against Conor McGregor.
-
According to Standard and Poor's, the UFC's string of big fights in 2015 have lifted the promotion's profits thanks to an uptick in PPV buys, ticket sales and a continued revenue stream from their television deals.
Source: Bloomberg.com -
Rousey Knockout by Holm Helps Lift Credit Outlook for UFC Parent
Filed under:
General Knowledge