"The Force Awakens" Sets Opening Day Record of $120 Million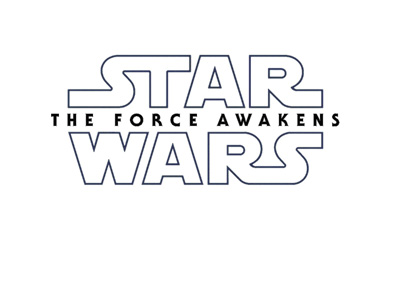 According to multiple media reports, the new Star Wars movie, "The Force Awakens", will shatter all records by the time that its opening weekend in North America is in the books.
After raking in $57 million during Thursday's "previews", the new Star Wars movie pulled in an estimated $120 million on Friday. These results mean that the movie will likely pull in roughly $250 million from Thursday to Sunday, making it the biggest opening (by far) in history.
Star Wars: "The Force Awakens" pulled in nearly $30 million more in its first day than the previous record holder, "Harry Potter & The Deathly Hallows Pt. 2".
-
The new Star Wars movie is likely to have tremendous lasting power as well, as the CinemaScore grade for the movie (people who rate the movie as they are leaving the cinema) is an A, which means that people are very likely to see the movie more than once and tell their friends about it as well. In addition, critics have almost universally loved the movie, as it is currently sitting with a score of 95% on Rotten Tomatoes.
According to reports, the movie hit the right notes with moviegoers, as the addition of familiar names such as Harrison Ford and Carrie Fisher, as well as the injection of new acting talent, proved to be a satisfying mix for audiences.
-
According to reports, Star Wars: The Force Awakens is expected to pull in an estimated $2 billion in worldwide box office sales before its run is completed. Add in the three Star Wars movies that are set to follow, and you have well over $5 billion in box office revenues for Disney, which purchased Lucasfilm a number of years ago for $4 billion.
The box office revenues for the new Star Wars movie have been helped by a larger number of screens and the introduction of more expensive (for the consumer) 3D technology, but there is still no denying the popularity of the new film. Many scratched their heads when Disney purchased Lucasfilm in 2012 for $4.05 billlion, but they certainly aren't scratching their heads now.
Filed under:
General Knowledge