Ted Cruz Currently 4/5 To Win Iowa Caucus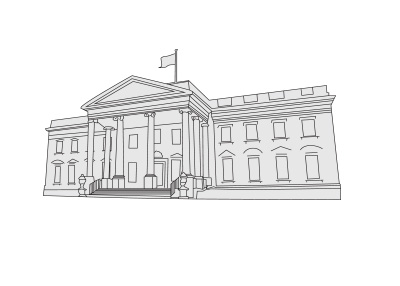 On February 1st, things start to really matter in the race for the White House. The Iowa caucus will set things off on Monday, February 1st, followed by New Hampshire, Nevada and South Carolina later in the month.
The Iowa caucus is looking to be very interesting this year, especially on the Republican side of the ledger. According to Paddy Power, which is one of the leading European sports books, the odds for the Republican Iowa caucus currently look like this:
Ted Cruz, 4/5
Donald Trump, 10/11
Marco Rubio, 20/1
Ben Carson, 50/1
Jeb Bush, 66/1
Chris Christie, 80/1
John Kasich, 80/1
As you can see, Cruz is currently leading Trump by the slimmest of margins, though both men are considered better than even money to win. Some recent media stories have been opining that Trump may "run the table" if he is able to wrest Iowa away from Cruz, as Trump is currently the clear favorite in states such as New Hampshire and Nevada. Here are the current odds to win the primary in New Hampshire for the GOP:
Donald Trump, 1/3
Marco Rubio, 5/1
John Kasich, 6/1
Ted Cruz, 8/1
Chris Christie, 10/1
Jeb Bush, 25/1
-
For the Democrats, Hillary Clinton is still the favorite to win the Democratic nomination, though her campaign seems to be crumbling on a daily basis thanks to continued concerns over the email server story. The momentum for Bernie Sanders is growing and it will be interesting to see if the Clinton campaign is able to turn the tide in time.
Clinton is the favorite to win in Iowa:
Hillary Clinton, 4/9
Bernie Sanders, 13/8
Though the New Hampshire primary is a much different story:
Bernie Sanders, 1/4
Hillary Clinton, 11/4
Martin O'Malley, 66/1
-
The two current favorites for their respective parties' nominations, Donald Trump and Hillary Clinton, are facing two very different scenarios heading into early February. Donald Trump is looking to gain an absolute chokehold over the race for the GOP nomination, while Hillary Clinton is looking to fend off the hard-charging Bernie Sanders.
Source:
PaddyPower.com
Filed under:
General Knowledge