Strong Q4 Earnings For Facebook Sends Mark Zuckerberg's Net Worth Soaring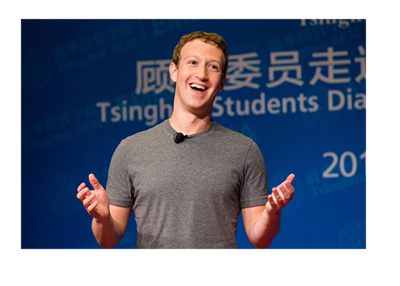 Shares of Facebook closed at $112.21 on Friday afternoon, which represents a new all-time high for the social networking company.
It wasn't that long ago when Facebook was taking it on the chin from all angles after a bungled initial public offering. Shares of the company slipped below the initial public offering price, investors were pissed and Mark Zuckerberg was on the defensive. Things changed, however, when Facebook figured out how to monetize their rapidly growing mobile user base, and the rest, as they say, is history.
Since figuring out their mobile monetization problem, Facebook has added hundreds of billions of dollars in market capitalization, making it one of the most valuable publicly traded companies in the world. With properties such as Facebook, WhatsApp, Messenger and Instagram continuing to grow in leaps and bounds, the future looks bright for the company. Their recently released Q4 earnings were a strong indicator of the company's health, as Facebook blew away even the rosiest of expectations. The company continues to innovate and attempt to branch off into new areas, one of the most promising of which is their virtual reality offerings.
-
With investors throwing more money at Facebook this past week, Mark Zuckerberg's already lofty net worth continue to accelerate at breakneck speed.
According to Bloomberg.com, Zuckerberg added roughly $5 billion to his net worth this past week and now sits in sixth place on the list of the world's richest people. Here is the top six as of this moment:
Bill Gates, $79.9 billion
Amancio Ortega, $70.3 billion
Warren Buffett, $60.8 billion
Jeff Bezos, $52 billion
Carlos Slim, $50.4 billion
Mark Zuckerberg, $48.8 billion
-
Given Facebook's rapid growth over the past couple of years, it certainly doesn't seem inconceivable that Mark Zuckerberg could possess a net worth of over $100 billion one day. As always, however, investors will be quick to jump off the train if Facebook stumbles along the way.
Source:
Bloomberg Billionaires
Filed under:
General Market News