Will Hillary Clinton Relive 2008 Nightmare?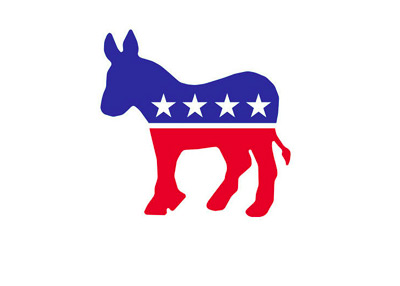 According to some new polling data from Reuters/Ipsos, former Secretary of State Hillary Clinton and Senator Bernie Sanders are currently in a dead heat for the Democratic Presidential nomination. Thanks to a recent surge from the Sanders campaign, Clinton's lead for the nomination is down to just 1 1/2 points.
As of February 5th, 2016, 44.6% of registered Democratic voters said that they were going to support former Secretary of State Hillary Clinton, while 43.1% said that they would support Senator Bernie Sanders. 10.6% of the respondents said that they wouldn't vote, while an additional 1.7% said that they would support Governor Martin O'Malley.
Bernie Sanders has staged a remarkable surge over the past week or so, as he has practically closed a 10+ point gap over that time. A number of issues, namely the ongoing email server fiasco, have conspired to halt Hillary Clinton's seemingly unstoppable momentum. On top of that, the media has been focusing on the Clintons lucrative speech giving business over the past 15 years or so, which has helped to portray Hillary Clinton as out-of-touch with the common man and overly cozy with Wall Street.
Bernie Sanders, on the other hand, continues to be the "cool" option with many Democratic voters, as he is the subject of many online memes and continued comedic treatment on Saturday Night Live, courtesy of Larry David.
-
In 2008, Hillary Clinton seemed poised to run away with the Democratic nomination before Barack Obama seemingly came out of nowhere to win.
In 2016, Hillary Clinton enjoyed a lead of as much as 50 points at one point, but is now battling for her political life once again. The Clinton campaign has pulled out the big guns, as former President Bill Clinton has been very active in making the case for his wife to win the nomination.
None of this has seemed to help, however, as the Sanders campaign is very close to claiming the lead. With an expected emphatic victory in New Hampshire and the positive press that will almost surely follow, Bernie Sanders may soon find himself as the favorite to win the Democratic nomination.
Source:
Reuters.com Democratic Polling Data
Filed under:
General Knowledge