Hillary Clinton Listed at Even Money To Win US Presidential Election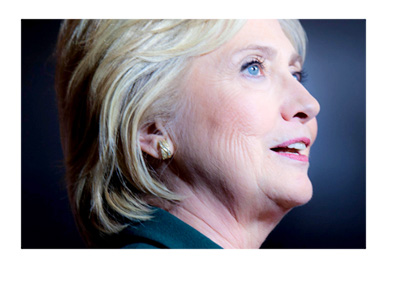 Despite a recent stumble, former Secretary of State Hillary Clinton is still the clear betting favorite to win the upcoming US Presidential election.
When it comes to trying to determine who currently has the edge to win an election, sports books can be the best resource as people are betting real money. Many millions of dollars will be wagered on the outcome of the 2016 US Presidential election at sports books all over the world, and the current betting lines usually give us the truest sense as to who is actually ahead in the race.
According to Paddypower.com, which is a major online sports book, Hillary Clinton is currently listed at even money to win November's election, far ahead of the likes of Donald Trump, Bernie Sanders and Marco Rubio. Here are the current betting odds as of this moment:
Hillary Clinton, EVEN
Donald Trump, 7/2
Bernie Sanders, 7/1
Marco Rubio, 8/1
Ted Cruz, 12/1
Jeb Bush, 14/1
Michael Bloomberg, 25/1
John Kasich, 40/1
Joe Biden, 50/1
Paul Ryan, 125/1
Mitt Romney, 200/1
Ben Carson, 200/1
-
The battle between Hillary Clinton and Bernie Sanders has gotten increasingly nasty. Sanders recently did very well in Iowa and scored a big victory in New Hampshire, which helped to propel his numbers higher nationwide. Former Secretary of State Hillary Clinton, however, is still far ahead of Sanders, as she is a 1/4 favorite to win the Democratic nomination.
On the Republican side, Donald Trump, fresh off of a victory in New Hampshire, currently has the best odds to win the GOP nomination, as Paddy Power has him listed at 6/5.
Marco Rubio, who seemed to be gaining some momentum after the Iowa caucuses, is listed at 3/1 to win the Republican nomination, while Jeb Bush (5/1), Ted Cruz (5/1) and John Kasich (20/1) sit further back.
There is still a possibility of Michael Bloomberg entering the race as an Independent at some point, though this is still seen as a long shot. According to reports, Bloomberg is waiting to see who wins the Democratic and Republican nominations before deciding whether or not he will jump into the race. Bloomberg is one of the few people in the country who has the funds and name recognition needed in order to make a big splash in the race.
-
In terms of the upcoming Nevada Democratic caucus and Republican primary in South Carolina, Hillary Clinton and Donald Trump are the current betting favorites to win. Donald Trump is a MASSIVE 1/14 favorite to win in South Carolina, while Hillary Clinton is still somewhat vulnerable in Nevada at 4/7.
Source:
PaddyPower.com
Filed under:
General Knowledge