Could Hillary Clinton Lose in Nevada?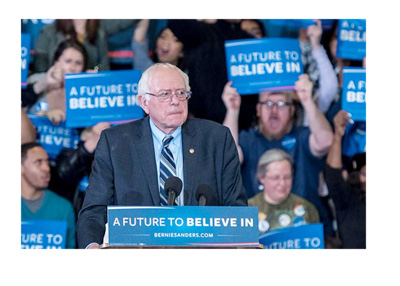 According to recent polling data from CNN/ORC, former Secretary of State Hillary Clinton and Bernie Sanders are currently in a dead heat in Nevada.
With the Democratic caucuses coming this weekend in Nevada, Hillary Clinton and Bernie Sanders are currently engaged in a ferocious campaign to garner support from the undecideds. CNN/ORC has the race in a dead heat, as Hillary Clinton currently has the support of 48% of likely Democratic caucus goers, while Bernie Sanders has the support of 47%. 5% of those surveyed said that they had no opinion, and it will be these people that the Sanders and Clinton campaigns will be heavily targeting over the coming days.
The narrative in Nevada is the same in many other states across the country - Hillary Clinton is ahead but quickly losing ground to the hard-charging Sanders campaign. In order to reverse some of her recent negative press, Clinton desperately needs a victory in Nevada, though Bernie Sanders is not going to make it easy. Both campaigns have one victory to their names so far, with Clinton winning in Iowa and Sanders stampeding to a win in New Hampshire.
-
Three months ago, former Secretary of State Hillary Clinton appeared to cruising to victory in Nevada. At that time, Clinton enjoyed a comfortable 16 point lead over Bernie Sanders. Sanders has almost completely closed the gap, however, and many now speculate that he could take Nevada.
-
The Republican caucus in Nevada is likely not going to have any big surprises, as Donald Trump is currently enjoying a lead of over 35 points and seems destined to cruise to victory. After losing in Iowa, Trump is now poised to post wins in New Hampshire, South Carolina and Nevada, provided that his numbers don't dramatically go south over the coming days and weeks.
Source:
CNN/ORC Poll - Nevada
Filed under:
General Knowledge