Ted Cruz Accuses Donald Trump's Camp of Planting "Garbage" National Enquirer Story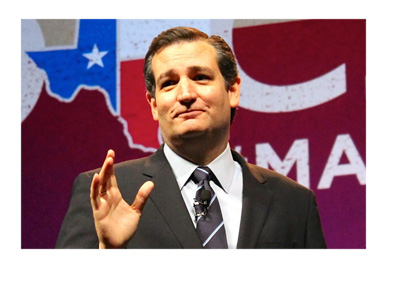 The battle between GOP Presidential candidates Donald Trump and Senator Ted Cruz has turned exceedingly nasty over the past couple of days thanks to a story in the National Enquirer that accuses Ted Cruz of having multiple affairs.
According to Cruz, Donald Trump and his "henchmen" used Trump's friendship with David Pecker, CEO of American Media Inc. (parent company of the National Enquirer), to get the story published in the National Enquirer.
Trump and his team, on the other hand, have disavowed any prior knowledge of the story, saying that Trump has "nothing to do with the National Enquirer" and that Cruz's "problem" with the National Enquirer is "his and his alone".
Cruz has said that the National Enquirer story is "garbage" and "complete and utter lies".
-
As mentioned, the back-and-forth between Cruz and Trump has gotten increasingly contentious over the past week.
After an advertisement, which was paid for by an anti-Trump PAC, surfaced earlier this week that was targeted to Mormons and showed Donald Trump's wife posing nude, Trump took to his Twitter account to say that Cruz had better "be careful" or else he would "spill the beans" on Cruz's wife, Heidi. In addition, Trump retweeted an image from one of his followers that belittled Heidi Cruz's appearance.
Cruz took to the media, saying that Trump was a "coward" and that he should leave his wife alone.
-
Donald Trump, Ted Cruz and John Kasich are the three men who are currently vying for the right to square off against Hillary Clinton (unless Bernie Sanders makes an improbable comeback) in November.
Donald Trump is currently the frontrunner to win the GOP Presidential nomination, though Cruz could potentially still pick up enough delegates to win if he can quickly turn the momentum in his favor.
It will be interesting to see the fallout from this most recent blow-up between Cruz and Trump, though don't expect Trump's momentum to be dented.
Filed under:
General Knowledge