Hillary Clinton 4/11 To Win in November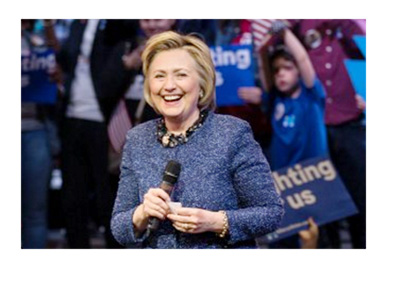 Things are starting to become more clear in the race for the White House in November.
Earlier this week, Donald Trump was named the presumptive Republican Presidential nominee after Ted Cruz and John Kasich both pulled out of the race for the GOP nomination. With no one standing in his way and the chance for a contested convention gone, Donald Trump will now receive the nomination for his party, barring some sort of completely unexpected turn of events.
Hillary Clinton, on the other hand, continues to march towards victory. While the former Secretary of State hasn't yet cinched her party's nomination as of yet, Bernie Sanders will need a miracle in order to win.
So, much earlier than most people anticipated, the two candidates for the 2016 Presidential election have essentially been named, as Hillary Clinton looks to take on Donald Trump in what should be an absolutely bizarre battle.
-
As of this moment, Hillary Clinton is the clear favorite to win in November, though Trump has been narrowing the odds since last week.
Here are the current betting odds, courtesy of European sportsbook Paddypower.com:
Hillary Clinton, 4/11
Donald Trump, 2/1
Bernie Sanders, 33/1
Joe Biden, 80/1
Paul Ryan, 80/1
Mitt Romney, 150/1
-
While Hillary Clinton will likely remain the favorite to win right until the day of the election, people shouldn't count out Donald Trump. Trump has already far surpassed expectations by winning the GOP Presidential nomination and it would certainly not surprise me if he ended up winning the election.
Filed under:
General Knowledge