Gingrich Favorite To Be Named Republican VP Candidate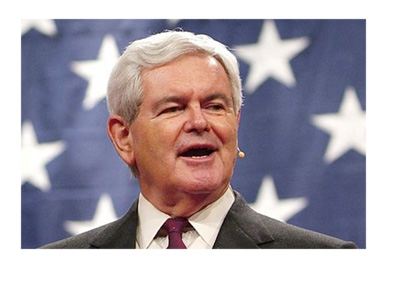 Are you ready for a Trump/Gingrich ticket?
While the Trump campaign continues to vet its list of potential running mates, bookmakers have already settled on a favorite to get the nod - Newt Gingrich.
As of this moment, oddsmakers have Newt Gingrich at 9/4 to get the nod to be named Donald Trump's running mate. Gingrich is running ahead of other potential candidates, including Chris Christie (4/1), James Mattis (4/1) and Jeff Sessions (4/1). Mike Pence (5/1), John Kasich (11/2) and Joni Ernst (6/1) trail further behind.
-
Newt Gingrich, who told the Republican "establishment" to "get over it" after it appeared as though Trump was going to win the nomination earlier in the year, brings a wealth of experience to a potential Trump/Gingrich ticket. Gingrich, who warned his fellow Republicans that it was either "Trump or Clinton" in March, has been involved in politics since the late '70s and has served as Speaker of the House and House Minority Whip.
Gingrich, who considered a run for President in 2008, ended up running for the White House in 2012. After leading in the polls for a short while, Gingrich ended his quest for the GOP Presidential nomination in May of 2012.
-
Newt Gingrich, with his decades of experience and detailed knowledge of the political landscape, is seen by many as the perfect choice for Donald Trump. The choice of Gingrich for Vice President, some argue, would help alleviate the fears of those who believe that Trump is too green to successfully navigate a Presidential campaign from start to finish. In addition, Gingrich is seen as a skilled debater who will more than hold his own in the run-up to November.
-
As of this moment, Trump/Gingrich vs Clinton/Warren seems like a very good possibility.
Filed under:
General Knowledge