Muted Response to Brexit, Strong June Jobs Report Means Rate Cut Very Unlikely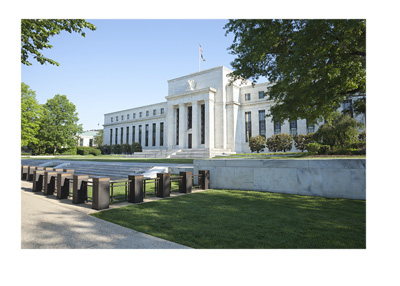 Things change very quickly.
In June, shortly after the surprising "Brexit" vote, there was considerable talk that the Federal Reserve might actually have to cut interest rates. This would have been an abrupt change from a long-held plan of normalizing interest rates with a succession of increases over the coming years. In addition, the May jobs number was much weaker than anticipated, which caused the Fed to stop in their tracks.
Less than one month later, however, and now the talk has shifted back to when the Fed might increase interest rates again.
Global markets have had a very muted reaction to "Brexit" - in fact, the S&P 500 is just a few points from its all-time highs. The United Kingdom's decision to leave the European Union hasn't had the calamitous impact on the markets that some feared.
In addition, the June jobs number came in much stronger than anticipated, with the economy adding a staggering 287,000 jobs over the course of the month.
-
These two events - the muted response to "Brexit" as well as the strong June jobs report - has taken talk of a Federal Reserve rate cut off the table.
-
The market, however, is not expecting the Federal Reserve to increase interest rates anytime soon.
Fed funds futures have priced in a roughly 30% chance that the Fed will increase interest rates at their June 2017 meeting. Interest rates, the market is saying, will likely remain steady for the rest of 2016 and at least most of 2017.
-
After a tumultuous couple of months, the Federal Reserve is likely going to employ a "wait and see" approach over the next year or so as they continue to monitor economic data and global events.
In short - don't expect interest rates to change over the near-term.
Filed under:
General Knowledge