Berkshire Hathaway and Amazon.com Both Worth $355.65 Billion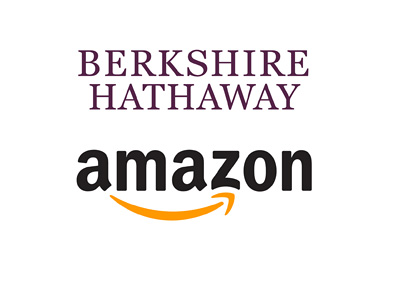 Berkshire Hathaway, the conglomerate that is run by legendary investor Warren Buffett, and Amazon.com, the e-commerce giant that is run by Jeff Bezos, are currently worth virtually the same amount of money.
As of the close of trading today, Amazon.com, with its sky-high price to earnings ratio, was valued at $355.65 billion. Berkshire Hathaway, on the other hand, was valued at $355.66 billion.
-
In addition to sizable stakes in blue chip companies such as Coca-Cola, American Express and IBM, Berkshire Hathaway also wholly owns companies such as Precision Castparts, Lubrizol Corporation and Burlington Northern Sante Fe Corporation. As Warren Buffett often says, there are numerous Berkshire Hathaway owned companies that could be listed on the S&P 500.
Amazon.com, on the other hand, has its monstrous e-commerce operation, its AWS business, Amazon Prime, Amazon Kindle and a vast number of other ventures. The company's Amazon Prime product has proven to be wildly popular, as a large percentage of their user base pays a yearly fee in order to receive free two-day shipping.
-
Some firmly believe that Amazon.com will be the first publicly traded trillion dollar company listed in North America, while others believe that Amazon.com is insanely overvalued.
On the other hand, Berkshire Hathaway continues to grind away in the background, slowly adding to its portfolio of blue chip companies that spin off an enormous amount of cash on a yearly basis.
-
If you had to bet on which company will perform better over the next ten years, where would you put your money?
Filed under:
General Market News