Mike Pence Speculation Swirls Following Donald Trump Visit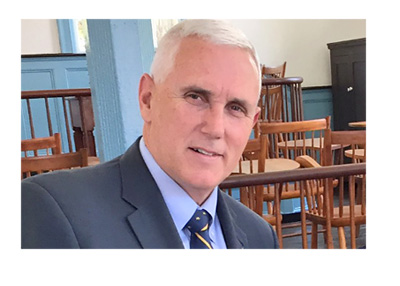 Earlier this week, former Speaker of the House Newt Gingrich was the front-runner (according to the oddsmakers) to get the nod to become Donald Trump's running mate.
Things have changed over the past few days, however, as Indiana Governor Mike Pence is now seen as the favorite to get the nod.
Pence and Donald Trump appeared at a rally together on Tuesday, with Pence firing up the crowd in a well-received speech. Pence called Trump a "fighter" and a "patriot", which the pro-Trump crowd ate up.
Donald Trump obviously liked what he heard as well, as Trump and his family paid Pence a visit at the Governor's home in Indianapolis. With Trump expected to make his pick later this week, many believe that Trump and Pence were discussing the possibility of Pence becoming Trump's running mate.
-
In addition to serving as Indiana's Governor, Mike Pence also served as a member of the House of Representatives from 2001-2013. During that time, Pence was Chair of the House Republican Conference.
Pence has strong views on immigration (stricter border policies), tax reform and LGBT rights that will appeal to those on the right side of the Republican Party. In addition, Pence is a great speaker (he used to host his own talk show), which will undoubtedly come in handy on the campaign trail.
-
Will the Republican party be attempting to take down Hillary Clinton with a Trump/Pence ticket in November? We'll find out later this week.
Filed under:
General Knowledge