Press Conference Set For Saturday Morning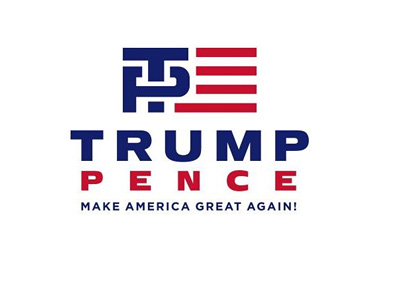 It's official - the Republicans will be squaring off against Hillary Clinton in November with a Donald Trump/Mike Pence ticket.
Presumptive Republican Presidential nominee Donald Trump made the news official earlier today via his Twitter account:
"I am pleased to announce that I have chosen Governor Mike Pence as my Vice Presidential running mate. News conference tomorrow at 11:00 A.M."
The announcement from Trump ends weeks of speculation as to who he would run with in November. There were strong rumors that either Newt Gingrich or Chris Christie would be chosen, though in the end Trump decided to go with Indiana Governor Mike Pence.
-
Naming Pence as his running mate is likely a smart strategic choice for Donald Trump. Pence is admired by many in the Republican party and his addition to the ticket is seen as a way to galvanize the party against Hillary Clinton in November. In addition, Pence is seen as somebody with strong convictions who will appeal to many Midwestern voters.
Pence and Trump have clashed on numerous issues in the past, including free trade and foreign policy. They do see eye-to-eye on a number of other issues, however, including tax reform, immigration and gun rights.
-
While Donald Trump is a multi-billionaire, Mike Pence has a much more modest net worth. During his last year in the House of Representatives, Pence listed a very modest assortment of assets on his personal financial disclosure form. While it is impossible to know exactly how much Gov. Pence is worth, we estimate his net worth to be in the neighborhood of $400,000. This is obviously in sharp contrast to Donald Trump, who is worth billions of dollars.
-
The Clinton campaign quickly seized on Trump's VP pick, calling Pence the "most extreme VP pick in a generation."
Hillary Clinton is expected to name her pick for Vice President running mate shortly, with Tim Kaine seen as the front-runner for the nod.
Filed under:
General Knowledge