Deal Likely Marks Marissa Mayer's End as Head of Yahoo!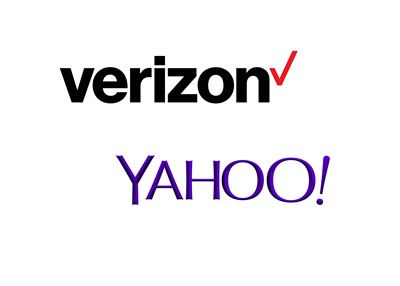 According to multiple media reports, Verizon is set to announce a purchase of Yahoo's core assets, as well as its real estate holdings, for a price of $4.8 billion. According to the reports, Verizon will formally announce the purchase on Monday morning before the start of trading.
After the deal is completed, Yahoo! will consist of cash and its patents, as well as its stakes in Alibaba and Yahoo! Japan. The stakes in Alibaba and Yahoo! Japan are extremely valuable, with both combining to add billions of dollars to Yahoo's market capitalization.
-
Verizon beat out a number of different bidders, including Dan Gilbert (backed by Warren Buffett), AT&T and others. There is still a possibility that one of these bidders could submit a higher offer for Yahoo's assets.
After pressure from activist shareholders, Marissa Mayer announced that the company would be conducting a bidding process for some or all of Yahoo's assets. A number of potential bidders emerged, with Verizon eventually winning out in the end. According to reports, Yahoo chose Verizon in order to minimize any integration issues.
When the bidding process first started, Verizon was considered the favorite to win out. After all, they successfully swallowed AOL a number of years ago and were looking at Yahoo's still formidable traffic as a way to strengthen its advertising reach. There were rumors that Verizon may not win the bid after a reported lowball offer in the second round of bidding, though in the end, Verizon ended up coming out on top.
-
The market had been affixing a negative value to Yahoo's core business, so it will be interesting to see the impact of this transaction on Yahoo's share price on Monday. As mentioned, Yahoo still has a number of valuable assets left, including cash, patents and its stakes in Alibaba and Yahoo! Japan.
-
This transaction likely marks the end of Marissa Mayer's tenure at Yahoo!, as it seems nearly impossible that Verizon will choose to retain her services.
Marissa Mayer's tenure at Yahoo! will be one that was marked by disappointment and needless spending. After being hailed as the person who was going to turn around Yahoo! and make them competitive with the likes of Facebook and Google, Marissa Mayer's tenure at Yahoo! will end in failure.
Filed under:
General Market News