Billionaires Keeping 22.2% of Their Total Net Worth in Cash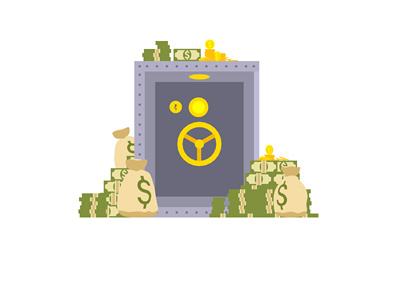 Worries over the global economy, stock market valuations and the upcoming Presidential election have the world's billionaires sitting on 22.2% cash, according to a recently released report from Wealth-X. The $1.7 trillion figure represents the highest amount recorded by Wealth-X since they started tracking data in 2010.
According to the report, billionaires "are taking money off the table where available" thanks to "uncertainty about the economy and the historical highs found in deals". The report also said that these billionaires will likely return to the market once valuations return to "more attractive levels".
-
The markets have shown amazing resiliency over the past couple of years, shrugging off events such as "Brexit" with ease. Markets continue to charge to new highs, though this fact is increasing the worry of many billionaire investors.
In addition, mergers and acquisitions continue to take place, and these liquidity events help to contribute to the cash pile of the average billionaire. The problem is that many billionaires are not eager to plunge this cash back into the markets.
-
With earnings season starting to draw to a close and the US election still three months away, there doesn't seem to be much that could draw billionaires back into the markets right now.
Don't be surprised if the world's richest continue to add to their war chests in the months ahead as they wait patiently for valuations to drop.
Source: CNBC.com -
Billionaires Are Hoarding Cash
Filed under:
General Knowledge