WME-IMG Looks to Start Cashing In On $4 Billion Acquisition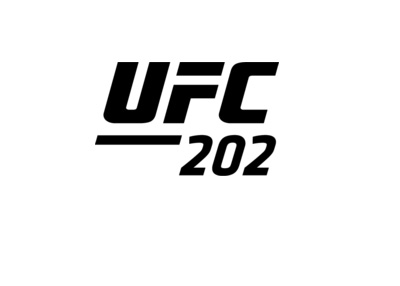 Earlier this summer, WME-IMG, along with Silver Lake Partners, Kohlberg Kravis Roberts and MSD Capital, won a bid to purchase Zuffa, LLC, the parent company of the Ultimate Fighting Championship (UFC), for a reported price tag of $4 billion.
The acquisition saw the Fertitta Brothers (Frank and Lorenzo) cash out almost the entirety of their stakes in the company, while UFC President, Dana White, has elected to stay on. With the purchase having been agreed to, Lorenzo Fertitta has withdrawn as the leader of the company, replaced by super-agent Ari Emanuel (Ari Gold, from the show "Entourage", was based on Emanuel).
On Saturday night, WME-IMG and its partners will look to start collecting on their big purchase, as UFC 202 is set to take place in Las Vegas.
The main event will feature the UFC's biggest star, Featherweight champion Conor McGregor, in a rematch against Nate Diaz. Diaz won the first fight in March, choking out the smaller McGregor in the second round via rear-naked choke. McGregor asked for an immediate rematch and was granted the request, and will be attempting to avenge his loss on Saturday night.
-
This is a monumental fight for the UFC for a number of reasons.
To start, the show is expected to be the largest in the company's history. The PPV record for a UFC event currently sits at a reported 1.9 million buys (UFC 196), and there is a real expectation that tomorrow night's event might come close to 2 million buys. Thanks to WME-IMG's connections, the mainstream media has been covering tomorrow night's card at a level that has never seen before. Nate Diaz has made multiple appearances on late night talk shows, and publications like ESPN, the LA Times and CNBC have been all over the fight.
Tomorrow night is also very big for the future of Conor McGregor. McGregor has enjoyed a meteoric rise to the top over the past couple of years, thanks to his charisma and trash talking. Could the McGregor persona survive a second straight loss? There is no doubt that a Diaz victory tomorrow night would take a considerable amount of the bloom off of the McGregor rose.
The UFC suddenly has a dearth of superstars on their roster, thanks to positive drug tests involving Jon Jones and Brock Lesnar. In addition, Ronda Rousey has gone MIA since losing to Holly Holm earlier in the year, and Georges St. Pierre may or may not be coming back to the UFC. The UFC needs a superstar, which is why it desperately wants McGregor to win on Saturday night.
-
There is no doubt that WME-IMG will win in the short-term on Saturday night, as UFC 202 is going to be a massive card.
The big question: if Conor McGregor loses, what will that do to his star power, and will WME-IMG be able to find new superstars that will lead the company into the future?
Filed under:
General Knowledge