All Eyes on Detached Home Prices as Sales Plunge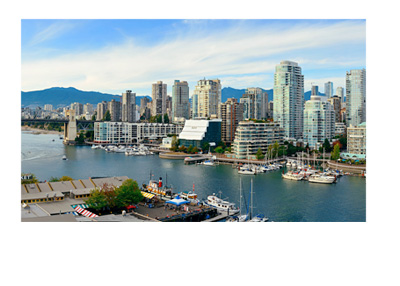 According to the Real Estate Board of Greater Vancouver (REBGV), residential property sales in Metro Vancouver totalled 2,489 in August of 2016, down 26% from the year before and 22.8% from July of 2016.
Residential average sale prices have fallen off a cliff in recent months in Metro Vancouver - after touching highs of over $1.8 million in early 2016, the average sale price for a detached home in Metro Vancouver now sits at $1,470,265.
The sudden slowdown in sales has come as a result of the 15% foreign buyer tax that the government of British Columbia recently imposed. The public was outraged by the staggering increase in home prices in Metro Vancouver and surrounding areas, prompting the government to act by imposing a new tax on foreign buyers.
Vancouver real estate bulls point out that the summer is a notoriously slow time for home sales and that the market will tick higher once the new tax has been digested by the buying public. Others believe that the market has finally reached its tipping point and will head much lower over the coming months.
-
Home prices in Metro Vancouver have soared over the past decade, mainly thanks to an influx of capital from Mainland China.
With China tightening their grip on corruption and the flight of capital from their country, many have been anxious to send money out of the country. A great deal of this money has ended up in Vancouver real estate, which has caused prices to soar. The buying has been ferocious and indiscriminate, which has resulted in an outpouring of outrage from a public that has largely found itself priced out of the market.
The government in BC had been hesitant to step in front of the hard-charging real estate train in the province, as the strong home sales were an important source of income for the province. With an election approaching, however, the government finally acted by imposing the 15% foreign buyer tax.
-
Are buyers simply waiting on the sidelines right now, "waiting for the dust to settle", or is this the start of a prolonged pullback?
Source: Real Estate Board of Vancouver -
Metro Vancouver Home Sales Return to Typical August Levels
Filed under:
General Knowledge