Shares of Deutsche Bank Drop Following Initial Settlement Proposal From US Department of Justice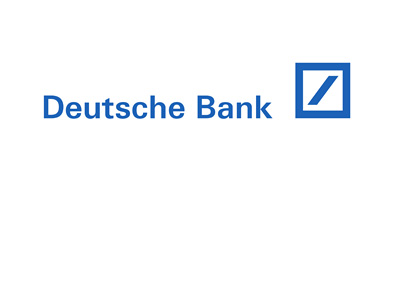 Earlier today, the US Department of Justice gave Deutsche Bank its first offer to settle an investigation into the firm's sale of residential mortgage-backed securities from 2005-2007 - $14 billion.
Deutsche Bank, which has seen its shares nearly halved over the past 12 months, reacted to the news about as you would imagine, trading down over 6% in afterhours trading.
Deutsche Bank immediately responded to the proposal, stating that they were not planning on settling the potential civil claims at "anywhere near the number cited". Deutsche Bank pointed to the much lower settlements of their peers as a potential blueprint for what they will have to eventually cough up in the end.
-
The gulf between Deutsche Bank agreeing to a settlement that would be "taken very positively", as one analyst put it, and agreeing to a settlement that would "pose questions about the bank's capital positions" is just $1.6 billion. Deutsche Bank will obviously be able to negotiate with the Justice Department to significantly reduce the $14 billion starting bid, though they will likely be hard-pressed to bring the number down past $3 billion. With Deutsche Bank already operating on the razor's edge, their legal team will be under severe pressure to bring the Justice Department down to a more reasonable number. According to some analysts, a settlement of $2.4 billion or lower would be a major win for Deutsche Bank, while a settlement of anything over $4 billion would be a major setback.
The sale of mortgage-backed securities, which were tragically misrated and misrepresented, was one of the major catalysts behind the financial meltdown of 2008 that nearly brought the global economy to its knees. Goldman Sachs and Bank of America have both settled with the US government, and Deutsche Bank is now stepping up to the plate, hoping to put another legal headache behind it.
-
Shares of Deutsche Bank are down roughly 90% from their pre-2008 highs and have fallen an additional 40%+ in 2016.
Source: Bloomberg.com -
Deutsche Bank Rebuffs U.S. Over $14 Billion Mortgage Settlement
Filed under:
General Knowledge