Shares of TBRA Up Over 700% on Buyout News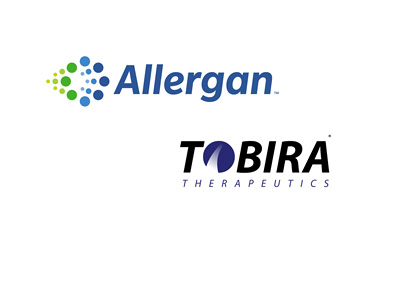 Smaller biotechnology companies such as Tobira Therapeutics, Inc. are getting plucked up left, right and center by bigger companies these days.
Holders of smaller biotech companies wake up in the morning, hoping that their company is the latest acquisition target. For shareholders of Tobira Therapeutics, Inc., today was their day in the spotlight, as Allergan agreed to acquire their company in a deal that might be worth as much as $1.7 billion.
Shares of Tobira Therapeutics closed on Monday afternoon at $4.74 per share, which gave the company a valuation of roughly $100 million. Tobira's shareholders must have thought that they were dreaming when they looked up Tobira's share price on Tuesday, as the company opened at $33 and closed the day at $38.91 after the deal was announced.
-
Under the terms of the deal, Tobira shareholders will receive an upfront payment of $28.35 per share in cash. As of that weren't enough, shareholders will also receive one contigent value right to receive as much as $49.84/share, based on the company achieving certain development and regulatory milestones.
Give it up to Tobira's management team - they negotiated a tremendous deal for their shareholders.
-
With many sectors of the market getting a bit creaky after a multi-year run higher in equities, the biotech market is currently offering those in search of high risk/high rewards situations a place to park some money.
Given the fact that companies such as Gilead Sciences have been raising money specifically to fund new acquisitions, you can safely assume that the buying spree still has a ways to go.
Filed under:
General Knowledge