First Presidential Debate Scheduled for Monday, September 26th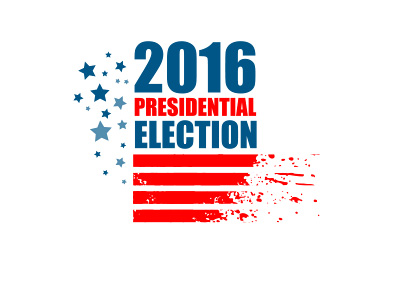 Four debates - three Presidential and one Vice Presidential - are set to take place over the next month as the 2016 race for the White House nears its conclusion.
Donald Trump's surge over the past month has given even more weight to these debates, as they could certainly decide who ends up coming out on top. Shortly after the DNC came to an end, it appeared as though Hillary Clinton was going to run away with the election. Today, however, is a different story, as Donald Trump has shortened his odds to win in November from 4/1 all the way down to 7/4. Polling numbers are very close and both candidates are looking for an edge heading into November.
Hillary Clinton's health has become a major talking point over the past month or so, as she has pared down her campaign schedule thanks to health issues. She blamed a recent health scare on pneumonia, though Republicans have seized on her health, arguing that she is not physically fit enough to serve as President of the United States. Donald Trump seized on Hillary's health issues, appearing on the "Dr. Oz" show to present a clean bill of health from his doctor. Concerns over the former Secretary of State's health have helped the Trump campaign cut into Clinton's lead, and Trump will surely be pressing Hillary on her health issues at the debates.
The Democrats, on the other hand, will be looking to show that Trump doesn't know nearly enough about the issues to serve as the President of the United States. Look for Hillary to press Trump to give specific proposals regarding the economy, foreign policy and other issues. Trump, on the other hand, will likely stick to non-specifics, as he has done for the majority of his campaign.
-
The first Presidential debate is set for this Monday (September 26th). The debate will be hosted by Hofstra University and will be moderated by NBC anchor Lester Holt. The debate will last for 90 minutes and there will be no commercial breaks.
-
Here is the complete schedule of debates:
Presidential Debate #1
Monday, September 26th, 2016 9 pm - 10:30 pm EST
Hofstra University, Hempstead, NY
Topics: Achieving Prosperity, Securing America, America's Direction
Moderator: Lester Holt
Presidential Debate #2
Sunday, October 9th, 2016 9 pm - 10:30 pm EST
Washington University in St. Louis, MO
Topics: Town Meeting Setting - Topics to come from audience and social media
Moderators: Martha Raddatz, Anderson Cooper
Presidential Debate #3
Wednesday, October 19th, 2016 9 pm - 10:30 pm EST
University of Nevada, Las Vegas, Nevada
Topics: n/a
Moderator: Chris Wallace
Vice Presidential Debate
Tuesday, October 4th, 2016 9 pm - 10:30 pm EST
Longwood University, Farmville, VA
Topics: n/a
Moderator: Elaine Quijano
-
The Presidential debates are expected to receive as many as 100 million viewers in the United States.
Filed under:
General Knowledge