Trump, Clinton Just One Day Removed From Presidential Election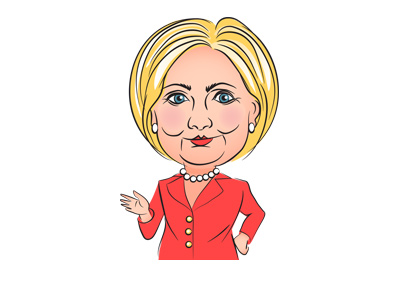 Let's all agree on one thing - the last two years in the world of US politics have been absolutely nutty.
In less than 48 hours, the fate of the 2016 Presidential election will be determined. Will Former Secretary of State Hillary Clinton win, as many people expect, or will Donald Trump pull one final rabbit out of his hat?
-
Over the past week, the odds for the election have been extremely volatile, thanks to the FBI.
Earlier in the week, the Federal Bureau of Investigation revealed that they were re-opening the Hillary Clinton E-mail case after learning of the "existence of emails that appear to be pertinent to the investigation". Hillary Clinton's odds to win the Presidency tanked on the news, and Donald Trump, who had been 5/1 to win the election earlier in the week, surged to better than 2/1 at many European sports books.
On Sunday night, the election took another turn after it was revealed that the FBI was closing their investigation once again. Many eyebrows were raised after the FBI's seemingly lightning fast change of course - Donald Trump seized on this point on Sunday, arguing that there was no possible way that the FBI could have reviewed all of the new evidence in such short order.
-
The news was massively helpful to Clinton's chances of victory, as many sports books now have her at 1/5 to win on Tuesday, while Donald Trump is listed at about 4/1.
With so little time left before voters head to the polls on Tuesday, it seems as though Hillary Clinton is on her way to victory.
Given the craziness of this election cycle, however, anything can still happen.
Filed under:
General Knowledge