Mitt Romney, Donald Trump Bury Hatchet During Transition Meetings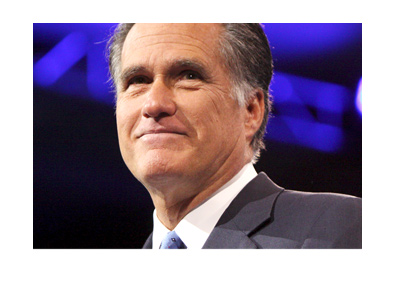 Former Governor Mitt Romney and President-elect Donald Trump have seemingly put their issues behind them after a weekend meeting at the Trump National Golf Club in Bedminister, New Jersey.
The two men, who were joined by Vice President-elect Mike Pence, met for more than an hour. After leaving the meeting, Romney said that the three men had had a "far reaching conversation" that was "in-depth".
According to reports, there is a very strong chance that Donald Trump will offer the role of Secretary of State to Mitt Romney. Romney is well-respected within the Republican establishment, and this move is seen as a way to help mend the fractured party. Nothing has been announced as of yet, though Romney is considered one of the front-runners for the job.
-
The meeting between Romney and Trump came as a surprise to many given the contentious war of words that the two men had during the run-up to the Presidential election in November.
Romney unloaded on Trump multiple times over the course of the election race, calling Trump a "phony, racist and bigot". Romney also called on Trump to be disqualified from the election for refusing to produce his tax returns.
Trump, in his typical fashion, blasted away at Romney as well, calling him "one of the worst candidates in the history of Republican politics". Trump also accused Romney of "choking" in the 2012 election after losing to a "failed" President.
-
Donald Trump almost single-handedly destroyed the Republican establishment during his run to the White House.
Trump, who has proven to be a very shrewd politician (you don't win a Presidential election without being shrewd), is seemingly looking to consolidate the Republican base behind him via his Cabinet appointments.
President-elect Trump would take a big step towards consolidating his base with an appointment of Mitt Romney as Secretary of State.
--
Photo: Gage Skidmore
Filed under:
General Knowledge