Trump Hails Tillerson as The "Embodiment of the American Dream"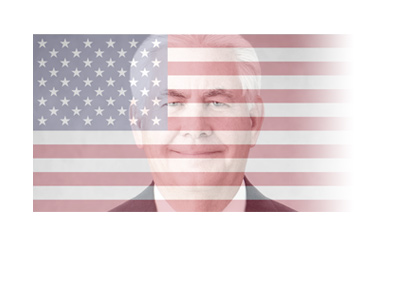 Earlier today, President-elect Donald Trump made it official by tapping ExxonMobil CEO Rex Tillerson to be his Secretary of State.
President-elect Trump has raised some eyebrows so far with some of his cabinet selections, though the choice of Tillerson as his Secretary of State promises to be the most controversial. While some prominent Republicans have hailed Trump's choice of Tillerson for the important post, others have cried foul.
The biggest concern about Tillerson comes as a result of his close ties with Russia. Tillerson was awarded the Order of Friendship by Russian President Vladimar Putin in 2013.
In addition, ExxonMobil as a company would greatly benefit if the economic sanctions that were imposed on Russia as a result of the situation in the Ukraine were softened or ended completely. This has many believing that Tillerson could look to operate in the best interests of himself and his company, rather than the best interests of his country and the planet as a whole. ExxonMobil has done a tremendous amount of business with Russia in the past, and the end of economic sanctions against the country would benefit ExxonMobil immensely.
-
In the end, Tillerson beat out other candidates for Secretary of State that included the likes of Mitt Romney and Rudy Giuliani.
The confirmation of Rex Tillerson as Secretary of State will surely be a contentious one, as prominent members of both the Republican and Democratic parties have come out against the choice, largely due to his ties with Vladimir Putin and Russia.
Filed under:
General Knowledge