Is There Any Way Out For Sears at This Point?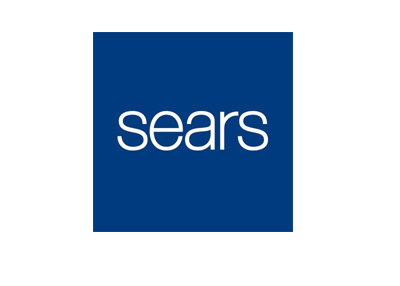 Sears Holdings, which was formed in 2005 following a successful merger between Kmart and Sears, Roebuck and Co., is in very real danger of declaring bankruptcy.
Don't believe me? Shares of the company are currently trading at $8.79, as Sears Holdings has been one of the stock market's worst performers in 2016, falling from roughly $20 to its current level of less than $9.
Despite Edward Lampert, the company's Chairman and CEO, promising a path back to profitability, the numbers just don't match the cheerful and optimistic banter. The company, which has posted just two profitable quarters over the past 4 1/2 years, is losing hundreds of millions of dollars per quarter.
As of the end of Q3/2016, Sears had $258 million in cash and an additional $174 million available through a credit facility. Unless Sears can raise some money quickly, they stand poised to run out of cash.
There are a number of other issues dogging the company as well, the biggest being that people simply don't like to shop at Sears and Kmart as much as they used to. It's hard to turn things around if people aren't walking through your doors.
The company has reportedly been looking at ways to raise cash, including selling off its Kenmore, Craftsman and DieHard brands. Nothing has been announced as of yet, however, and the company is simply running out of time.
In addition, there are ongoing rumors that some suppliers are "significantly" reducing product shipments to Sears as they are worried that the company is on the verge of going bankrupt.
-
There seems to be a growing swell of people who believe that Sears will declare bankruptcy in 2017, with some stating publicly that they believe that a filing may come in January of 2017, following the completion of one more holiday shopping season.
With a number of payments looming in the near future, Sears will have to raise a significant amount of money in order to remain afloat, presuming that something unexpected doesn't happen. Is Eddie Lampert willing to float the company more money via ESL Investments? Can the company raise money via a secondary offering?
-
Can Sears survive in its current form through the 2017 calendar year? This will be one of next year's most interesting stories in the stock market, as Lampert is going to face a decision in regards to Sears - try desperately to raise more money, or simply pull the cord and declare bankruptcy.
Disclaimer: Long SHLD puts
Filed under:
General Market News