Incredible Volatility Seen in Bitcoin as Cryptocurrency Reaches All-Time Highs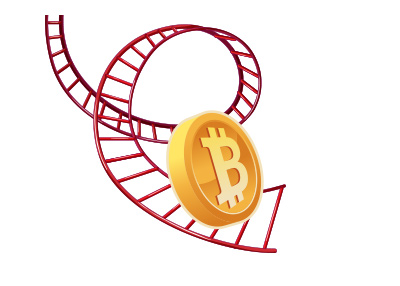 If you are a person with a weak stomach, holding Bitcoins is probably not for you.
Over the past couple of days, Bitcoin has reached levels not seen since its 2013 peak, plunged $200 in an hour and since "stabilized" (if you can call it that). As of this moment, one Bitcoin would cost you about $900 USD, which is down roughly $250 USD from its peak.
We've touched on the reasons behind Bitcoin's parabolic move this year, namely the devaluation of the yuan, the decision by the Indian government to withdraw currency from its system and the ongoing situation in Venezuela. Throw in the fact that Donald Trump is set to take over as the 45th President of the United States in a couple of days, and you have many millions of people across the world worried about the value of their fiat currency.
Some had warned about the possibility of volatility as Bitcoin soared towards its all-time high, but nobody expected things to be as bad as what we have witnessed over the past couple of days.
The Chinese government came out with a warning regarding Bitcoin and its volatility in recent days, and warned Chinese companies selling Bitcoins that they must operate in compliance of the laws. These companies, according to the government, have a duty to guard against reckless customer behavior.
This warning took the air out of the Bitcoin sails, sending the cryptocurrency plummeting by $200 USD per coin in just an hour. Further waves of selling, though significantly less violent, brought Bitcoin down from roughly $1,150 USD to $800 USD in just a couple of days.
-
Over the past day or so, Bitcoin has rebounded somewhat and is currently sitting just north of $900 USD.
Where to from here? It's anybody's guess, but one thing is for sure - the ride will be a volatile one.
Filed under:
General Knowledge