Two Israelis Reportedly Made Nearly $5 Million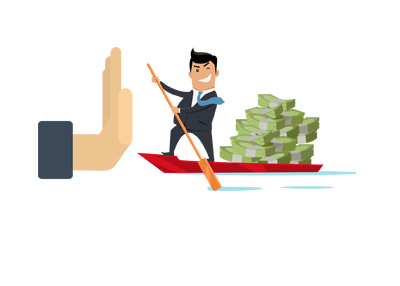 Earlier today, the SEC ("Securities and Exchange Commission") filed a lawsuit in which they accused two Israeli men of illegally profiting off of the recently announced Intel/Mobileye merger.
On March 13th, 2017, Intel surprised many by announcing that they would be acquiring Mobileye for $63.54/share in cash, or $14.7 billion. This represented a 34% premium over Mobileye's share price at the time, and shares of the company soared as a result. With such a large, unexpected move, anybody with advance knowledge of the deal stood to make a fortune.
According to the SEC, this is exactly what happened. In their recently filed lawsuit, the SEC alleges that two men - Ariel Darvasi and Amir Waldman - placed "remarkably timed" purchases that resulted in nearly $5 million in profits. According to the suit, Darvasi, a genetics professor, made roughly $427,000 in profit, while Waldman made roughly $4.5 million.
The SEC stated in its suit that the "defendants were connected to Mobileye insiders through Hebrew University of Jerusalem" and that the two men used insider knowledge to (temporarily) profit through a mix of stock and options trades. Given the amount of money that Waldman made, he likely bought a significant amount of call options shortly before the merger was announced.
The SEC has won a temporary freeze over the two brokerage accounts that contain the winnings from the trades.
-
After many high profile mergers are announced, the SEC will usually bring forth at least one lawsuit against somebody who illegally profited from insider information.
In this day and age, with so many eyes watching, a smaller investor using large options positions to profit from insider information will almost certainly get spotted and caught almost immediately.
Source: Reuters.com -
SEC Charges Two Israeli Residents With Mobileye Insider Trading
Filed under:
General Knowledge