Shares Recover After Dropping 4%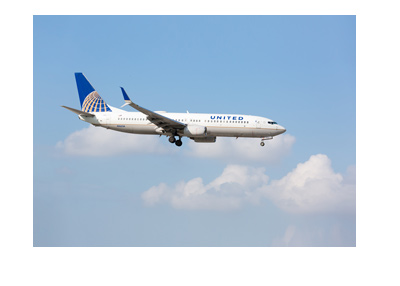 The last few days have been a PR nightmare for United Airlines (UAL, United Continental Holdings, Inc. on the NYSE).
In case you have been living under a rock, a passenger on a United Airlines airplane (Chicago to Louisville) was forcibly removed after the company had overbooked the flight. According to a passenger who filmed the incident, a number of airline employees were added as they were set to work a flight in Louisville.
In this case, there were too many passengers and not enough seats. After asking for volunteers to take a different flight, United Airlines decided that they needed to remove a number of passengers from the flight.
The unnamed passenger was selected to be removed from the Chicago to Louisville flight. The man, who is reportedly a doctor, refused as he said that he had to work at his hospital the next day and needed to get home.
At this point, United Airlines called in security to remove the man from the flight. The man was dragged from the flight against his will and returned a short time later, dazed and bloodied. With blood running from his ear, the man said that they were going to "kill him".
Videos of the incident were quickly circulated on social media and United Airlines had a PR disaster on their hands.
Things went from really bad to even worse for the company after a letter from the company's CEO to employees was circulated online. In the letter, United CEO Oscar Munoz called the man "disruptive" and "belligerent" and commended employees from their actions.
Instead of quickly putting out the fire, United Airlines made things even worse and a toll was taken on their stock earlier today. Shares of UAL traded down 4% before rebounding somewhat, as they are currently down about 1.5% for the day.
-
Most every major company will experience at least one PR disaster during their existence. Some companies react swiftly to nip the disaster in the bud, while others compound it by making further missteps.
In the case of United, the company has definitely made things worse for themselves though I think that the impact on their business will ultimately be minimal.
That being said, there is a tremendous outcry in both China and Vietnam over the incident (the man was of Asian descent), so it will be interesting to see what kind of impact that has.
Filed under:
General Market News