Elon Musk's Net Worth Continues To Soar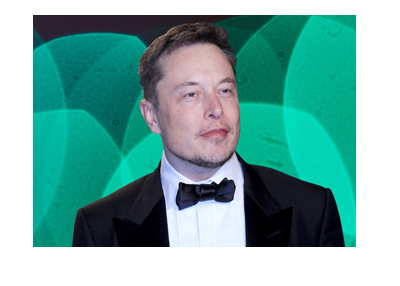 Elon Musk has always been known as a person who will risk everything for a company that he believes in.
After selling Paypal, most people would have been content to lay on a beach somewhere and never have to worry about money again.
Instead, Musk decided to plow all of his money into Tesla, Inc., a move which very nearly left Musk destitute. Sure, Tesla is soaring these days, though there were times not that long ago when the future of the company was very much at risk.
-
Tesla, Inc. is currently trading north of $300/share, which means that Musk is phenomenally wealthy. According to most estimates, Elon Musk is worth roughly $14 billion, though valuing ventures such as SpaceX (which is still a private company) can be tricky. There is no doubt, however, that SpaceX is worth many billions of dollars.
The last time that we updated Elon Musk's net worth he was closely involved in three companies - Tesla, SolarCity and SpaceX.
Tesla absorbed SolarCity and Musk started a new company - Neuralink - since that time. Many analysts were deadset against Tesla taking on SolarCity, as they argued that the move would result in Tesla taking its eye off its most important task, which is building and developing Tesla vehicles. Despite worries over Tesla's cash needs, Tesla's shareholders eventually voted through the merger between Tesla and SolarCity.
Tesla has expanded from an electric vehicle company to a company that is looking to solve the world's energy concerns. In Tesla's vision of the future, solar panels will eventually power your house and your electric Tesla vehicle. In true Elon Musk fashion, Tesla is going big or going home.
SpaceX is also making big strides, as the company is looking to perfect the launching of reusable rockets. Elon Musk's end goal? The colonization of Mars, which he argues is essential to the long-term survival of the human race.
-
One thing is for certain - despite a net worth of over 11 figures, Elon Musk won't be slowing down anytime soon.
Filed under:
General Knowledge