Average MLB Team Now Worth $1.54 Billion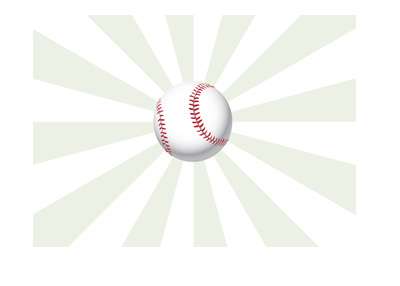 The last ten years have been a great time to own a professional sports franchise, as soaring TV rights fees have resulted in greatly inflated franchise values.
Major League Baseball is certainly no different, as Forbes estimates that the average MLB team is now worth $1.54 billion, up significantly from last year. This means that the average Major League Baseball team is now worth roughly $200 million more than the average NBA team and nearly $1 billion more than the average National Hockey League team (note: the NFL is still the king when it comes to franchise values, as the average NFL team is worth just under $2.4 billion).
According to Forbes, Major League Baseball generated over $9 billion in revenue last season, up 7.5% from the year before. Combine that with modestly increased player costs and you have a formula for large year-over-year increases in franchise values.
The two biggest contributors to the rise in MLB franchise values? Local TV deals and Major League Baseball Advanced Media, which counts the NHL, PGA Tour and WWE as its partners. Major League Baseball Advanced Media is worth many billions of dollars, and each of the league's 30 teams have an equal share.
Unlike the NFL, which strictly has national TV deals, Major League Baseball allows its clubs to sign local TV deals. These deals have put hundreds of millions of dollars into the coffers of teams such as the New York Yankees, Los Angeles Dodgers and Philadelphia Phillies, and the league's luxury tax system helps to share these revenues with smaller market clubs. Even teams such as the Pittsburgh Pirates and Tampa Bay Rays are set to ink large local TV deals over the coming years.
-
The New York Yankees remain the league's most valuable franchise, as they are worth a reported $3.7 billion, up 9% from the year before.
The Los Angeles Dodgers are next on the list with a value of $2.75 billion, while the Boston Red Sox clock in at #3 with a value of $2.7 billion.
Here are the league's 10 most valuable clubs according to Forbes:
New York Yankees, $3.7 billion
Los Angeles Dodgers, $2.75 billion
Boston Red Sox, $2.7 billion
Chicago Cubs, $2.68 billion
San Francisco Giants, $2.65 billion
New York Mets, $2.0 billion
St. Louis Cardinals, $1.8 billion
Los Angeles Angels of Anaheim, $1.75 billion
Philadelphia Phillies, $1.65 billion
Washington Nationals, $1.6 billion
Source: Forbes.com -
Baseball Team Values 2017
Filed under:
General Knowledge