Sundar Pichai Received $198.7 Million Stock Award Last Year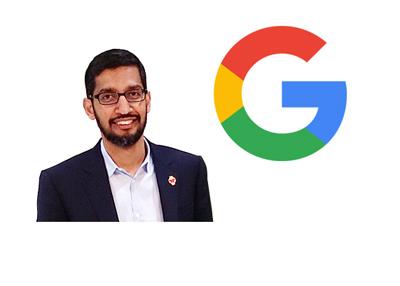 It's good to be King, and it's even better to be the CEO of a $630 billion company.
Sundar Pichai, who recently finished his first full year as the CEO of Alphabet, Inc. (parent company of Google), made nearly $200 million last year according to a recently released filing.
According to the filing, Pichai took home a salary of $650,000 in 2016, though the bulk of his compensation came in the form of a $198.7 million stock award, which was well above the $99.8 million award that he received in 2015.
Shares of Alphabet Inc. traded up nearly 4% on Friday to close at a new all-time high after the company reported sales and profit that were higher than analyst estimates.
-
Google is gunning to become the first trillion dollar publicly traded company in North America, though they face stiff competition from the likes of Amazon.com.
In recent years, Google has attempted to diversify away from their search and advertising business, as they have funded ventures spanning from self-driving cars to robotics to artificial intelligence. The company recently restructured, with Alphabet Inc. serving as the parent company to smaller companies such as Google and the self-driving car venture.
-
Alphabet Inc. has been receiving some negative attention as of late after several prominent advertisers announced that they would no longer be advertising with the company, as they weren't happy with where some of their ads were being shown. This translated into lower revenues for many of Youtube's top content creators, with many calling the drop the "Adpocolypse".
As of this moment, the profit machine at Alphabet Inc. continues to roll, though it will be interesting to see if recent developments put a dent in their results later in the year.
For now, people like CEO Sundar Pichai continue to make ungodly sums of money as Alphabet, Inc. continues its ascent into the stratosphere.
--
Photo:
Maurizio Pesce
Filed under:
General Knowledge