Apple Continues Parabolic Move Despite $775 Billion Market Cap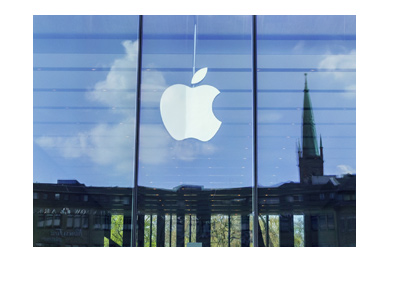 Apple Inc. reported its Q2 earnings after the bell today, and it's pretty easy to see that expectations were super high for the company heading into this report.
The company ended up reporting earnings of $2.10 per share, $0.08 better than the consensus estimate. Revenues and iPhone sales came in light of expectations, which resulted in Apple dropped a few percent in after hours trading. Apple also announced that they would be increasing their share buybacks and dividend in an effort to return value to its shareholders.
Apple closed at $147.51 before the release of its Q2 earnings report, which put its total market capitalization at $775 billion.
What is amazing is that shares of Apple Inc. are up 56% over the past 12 months. This is on the heels of a staggering move over the past decade, and this is despite the fact that we are in the midst of a very mature bull market.
Apple Inc., with its "sticky" business that generates oceans of cash every quarter, has continued to attract the attention of the world's greatest investing minds. After eschewing the company for many years, Berkshire Hathaway jumped in with both feet, scooping up shares of Apple and then continuing to add to its position after that. The move was a shrewd one for Warren Buffett or whichever one of his lieutenants bought the stock, as Apple has been one of the best performing stocks over the past 12 months.
Apple Inc. has a staggering $256.8 billion in cash, which means that roughly 1/3rd of the value of Apple is derived from its cash on hand. Despite its valuation of nearly $800 billion, value investors continue to pile into Apple as they argue that the company continues to be "cheap", especially when accounting for its cash on hand. In addition, any repatriation tax holiday would be very beneficial for Apple and its shareholders.
-
Apple bears (and there aren't many at this point) continue to point out that the company isn't really innovating much these days - instead, they continue to bank off of their past successes.
Apple bulls, on the other hand, state that the company has managed to build an entire ecosystem and that when people get drawn into the Apple world, they find it very hard to leave. From the iPhone to the iMac to iTunes, people find themselves getting absorbed by the Apple ecosystem and continuing to upgrade their products.
-
Can Apple maintain its momentum following the release of their Q2 earnings report? Would you bet against them?
Filed under:
General Market News