Netflix Seen as Most Logical Major Apple Acquisition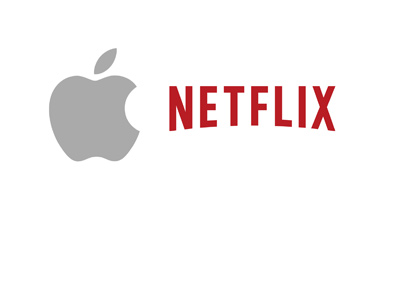 What might Apple do with its $250 billion plus in cash, especially if it can repatriate this money back into the United States at a favorable rate?
Citigroup mused over this question last week as it published a list of potential acquisition candidates for Apple. Now, there is no guarantee that Apple will actually look to close on a major acquisition, as it has been decidedly against making big acquisitions in the past. As a matter of fact, its most recent "major acquisition" was Beats by DRE, and that was tiny compared to the overall size of Apple.
According to Citigroup, the likeliest acquisition candidate for Apple at this point is likely Netflix, which Citigroup gives a 40% chance of being acquired by Apple. Content is king, and Netflix spends billions of dollars per year on top-notch content. Netflix continues to grow by leaps and bounds and is the gold standard of the online content streaming industry. Citigroup muses that Netflix makes a great deal of sense for Apple to purchase, and it is hard to argue with them.
Disney has also been talked about as a potential acquisition candidate for Apple, though this is seen as much less likely. Disney has a number of issues right now, including falling subscriber numbers at ESPN. That being said, Disney's movie release schedule is red hot right now, largely thanks to upcoming Star Wars and Marvel movies. Would this be enough for Apple to pull the trigger? This seems much less likely than an Apple purchase of Netflix.
-
Citigroup also listed Tesla, Hulu, Activision Blizzard, Electronic Arts and Take Two Interactive as potential targets for Apple.
Given Elon Musk's overall ambitions for Tesla, I have a hard time imagining him selling the company at this point.
-
Netflix currently has a market capitalization of $67.50 billion, which is roughly equivalent to 25% of Apple's cash hoard.
Disclaimer: Long NFLX
Filed under:
General Market News