Cryptocurrency Continues To Soar Higher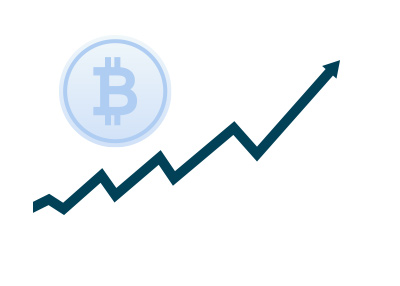 Bitcoin, which is the world's leading cryptocurrency, continues to soar in value and is nearly trading at $2,000 USD per coin.
The volatile cryptocurrency, which has roughly doubled in value in 2017, has been the beneficiary of a number of bullish pieces of news as of late. One of the biggest developments? Japan passing a law that makes it legal for retailers to accept Bitcoin as legal currency.
In the past, Chinese speculation had a tremendous impact on the value of Bitcoin, which caused some tremendous fluctuations in value. With China having stomped out a great deal of this speculative activity in Bitcoin, much of the trading activity as of late has come from Japan and South Korea.
In addition, Bitcoin is seen as a hedge against all of the uncertainty that is taking place in the world right now. With President Trump potentially in danger of being impeached, there has been a demand for Bitcoin as a way of hedging against geopolitical turmoil. As a matter of fact, US financial news network CNBC recently said that Bitcoin might be one way for investors to hedge against market uncertainty right now.
In addition, residents of countries such as Venezuela, with rapidly decreasing fiat currency values, are using Bitcoin as a way of storing value.
On top of all of that, there is still a possibility that a Bitcoin ETF will be approved in the United States over the coming months. Plus, speculative activity in first world nations continues to run rampant as people jump in to try to take advantage of the rapidly increasing cryptocurrency.
-
Bitcoin currently has a market capitalization of over $30 billion, with some people predicting that there is still a long ways to go yet in the cryptocurrency's parabolic climb.
Disclaimer: Long Bitcoin
Filed under:
General Knowledge