Bezos' Fortune Continues To Boom Thanks To Surging Shares of Amazon.com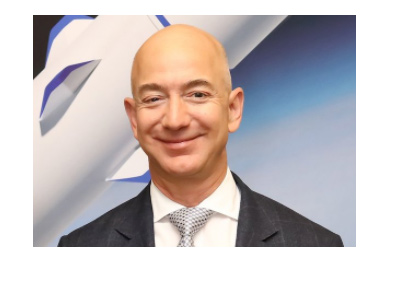 Over the past 20 years, Microsoft founder Bill Gates has enjoyed a relatively uninterrupted stay at the top of the list of the world's richest people.
Gates, who is no longer involved in the day-to-day operations at Microsoft, has done very well as of late, as his fortune is close to $90 billion. Gates' numbers are even more impressive when you consider how much of his money has been given to the Bill and Melinda Gates Foundation.
Amazon CEO Jeff Bezos, however, is rapidly closing in on Gates and is within reach of passing him.
As of this moment, Bezos has a net worth of $84.7 billion, which is an all-time high.
Gates, as mentioned, has a net worth that is close to $90 billion.
Despite having a market capitalization in the hundreds of billions of dollars, shares of Amazon.com have been on a tear as of late, as they are up 30% for the year. According to Forbes, Bezos' net worth has climbed by nearly $12 billion over just the last three months alone.
-
Shares of Amazon.com closed Friday's session at $995.78, giving the company a market cap of $482.28 billion.
Will a break of the $1,000/share level result in Bezos becoming the world's richest person? Can he accomplish the task this year?
Is anybody going to bet against him?
Source: Forbes.com -
Jeff Bezos' Fortune Continues To Soar As Amazon Stock Reaches New High
Filed under:
General Knowledge