James' Departure Would Likely Knock $100 Million+ Off Value of Cleveland Cavaliers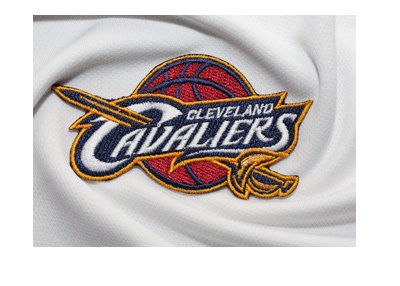 This has not been a great offseason for fans of the Cleveland Cavaliers.
To start, the team's former General Manager, David Griffin, was fired after failing to pull off deals for Jimmy Butler and Paul George. LeBron James was a fan of the work of Griffin, and maybe people believe that this firing could lead James out the door when he becomes a free agent next summer. The general thought was that the Cavs needed to do some serious work in the offseason to become competitive with the Golden State Warriors, and their inability to pull off a big deal likely led to Griffin's firing.
Things went from bad to worse when news leaked that star point guard Kyrie Irving was looking for a trade. Kyrie, who inked a long-term deal at the same time that LeBron James announced that he was returning to the club, reportedly wants to play outside of the shadow of LeBron James.
What team owner Dan Gilbert and newly crowned GM Koby Altman do with Kyrie Irving will almost certainly determine if there is any chance of LeBron James remaining with the team.
If they elect to keep Irving, they will obviously believe that there is a chance to keep James.
If they trade Irving for some veteran talent, they will obviously believe that there is a chance to keep James.
If they trade Irving for draft picks and/or young talent, they will obviously be signalling that LeBron James is going to walk for another team at the end of the 2017/18 season.
-
There is a thought amongst some that LeBron James feels that he has accomplished his goal (bringing a title to Cleveland) and will feel free to leave the city for a second time.
The impact to the valuation of the Cavaliers would obviously be disastrous - it is likely that over $100 million worth of valuation would be evaporated from the Cavaliers overnight if he decides to leave once again next summer.
According to Forbes, the Cavaliers have a valuation of $1.2 billion. Their local TV ratings and attendance numbers are amongst the highest in the league, and LeBron James' jersey sales are consistently strong.
If James decides to leave the Cavaliers, the business of the club would obviously take a major hit. After all, the team has reached the finals in three straight years, and given the strength of the Eastern Conference, will likely do so for the fourth time in a row in 2018, despite their recent issues.
It will be interesting to see if the Cavaliers try to keep James, or if they believe that he is going to leave no matter what.
-
With LeBron's many business interests, most believe that he will look to move to the New York Knicks or Los Angeles Lakers if he decides to depart Cleveland once again.
There is also the chance that he elects to remain with the Cavaliers, though this seems to be less likely to happen with each passing day.
Filed under:
General Knowledge