Boston, Atlanta and Washington, DC All In the Running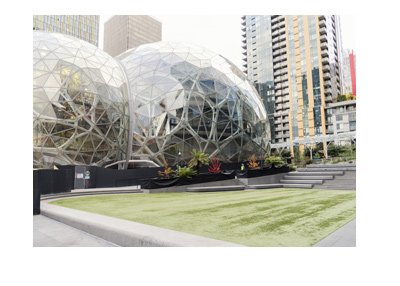 According to the Wall Street Journal, Dallas likely has the edge to land Amazon's massive new HQ2 (second headquarters).
The project will be massive, with Amazon spending a reported $5 billion to build and maintain the site. In addition, tens of thousands of jobs are expected to be brought to the area that Amazon eventually chooses for its second headquarters.
Amazon opened up the bidding process a month ago, with the company inviting cities across North America to submit their proposals. This very public process was down with a purpose, as Amazon is looking for cities to open up their wallets (in the form of tax breaks, etc) and get into a bidding war. Jeff Bezos is not a stupid man, and the winning city will pay dearly for the second Amazon.com headquarters in the form of tax breaks and prime real estate.
-
So - which city might be the leading contender to land HQ2?
According to the WSJ, Dallas has the edge in their eyes, followed by Boston, Atlanta, Washington, DC and Seattle. This is based on Amazon's own criteria, site-selection experts and "people familiar with Amazon's thinking".
Here is the WSJ's top 10 as of this moment:
1. Dallas
2. Boston
3. Washington DC
4. Atlanta
5. Seattle
6. Chicago
7. Denver
8. New York
9. Nashville
10. Austin
-
Companies are all over the map in terms of which city will ultimately end up winning.
In terms of Dallas, for instance, Moody's Analytics doesn't put the city in their top 10, while the Anderson Economic Group has Dallas listed at #8.
-
Cities located in Canada and Mexico are not going to be happy with the Wall Street Journal's article, as none of their bids are listed in the top 10. It's safe to say that cities like Toronto are considered long shots at this point.
Source: Bizjournals.com -
WSJ: Boston No. 2 on list of best cities for Amazon's $5 billion HQ2
Filed under:
General Knowledge