Jerry Richardson Will Sell Carolina Panthers At End of Season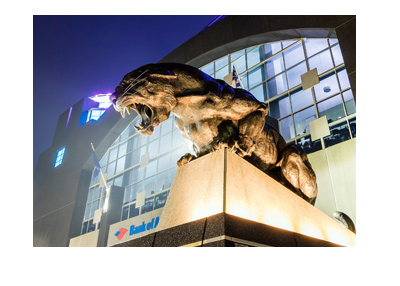 After allegations of workplace misconduct surfaced earlier this year, Carolina Panthers' owner Jerry Richardson revealed that he would be selling the team at the end of the season.
It's rare that a professional sports franchise is put up for sale in North America - it's even rarer when one in the NFL comes up for sale.
After all, the National Football League is the crown jewel of the sports world (in terms of money and profit). The NFL is a money making machine, with the "cheapest" franchise worth a cool $1.6 billion.
According to Forbes.com, the Carolina Panthers are worth $2.3 billion, with $385 million in revenues and $102 million in operating income.
The big question will become: what kind of premium will the franchise fetch, if any at all?
The Houston Rockets of the NBA were recently sold at a very large premium, thanks to the NBA's growing TV deals and increasing fan support. If the NBA were a stock, it'd certainly be on the upswing right now, so potential owners of NBA franchises are more than willing to pay a premium.
The NFL, however, is a different story.
The league has been hit on a number of different issues, including but not limited to: the national anthem/kneeling controversy, CTE, various player scandals (Ray Rice, Ezekiel Elliott) and more. The result? A group of owners that are reeling from the controversies and a formerly bulletproof league that is suddenly suffering from falling TV ratings and dropping participation rates in youth football.
These are all serious issues that must be considered for any prospective owner, though there seems to be no shortage of people throwing their hats into the ring for a chance to purchase the club. This is surely music to Jerry Richardson's ears, who is obviously hoping for a bidding war to emerge.
-
In the Carolina Panthers, any new owner will inherit a team with some very skilled players (Cam Newton, Christian McCaffrey) that appeared in the Super Bowl just a few years ago.
That being said, they will also be buying into a league that has certainly seen better days.
Will the asking price come in above $3 billion? Will it disappoint?
The rest of the NFL's owners will be watching closely..
Filed under:
General Knowledge