Canopy Growth, Tilray Inc. and Cronos Group Inc. Whipsaw Traders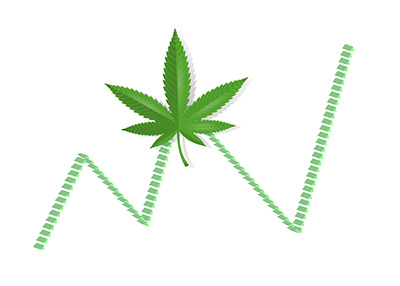 Canopy Growth. Tilray Inc. Cronos Group Inc.
If you are a day-trader, you are likely intimately familiar with all three of these marijuana companies right now.
In late 2017, most daytrader interest was in blockchain companies. Now, as we exit the summer of 2018, marijuana stocks have taken the world by storm.
The legalized marijuana industry is obviously very new - only a few US states offer legal weed, while Canada is legalizing as a country later this year.
Due to the burgeoning nature of the industry, valuations are very high (using traditional metrics) while revenues are very low. Companies like Canopy Growth, Tilray Inc. and Cronos Group Inc. are being valued based on their potential within the industry, and this has led to some crazy swings.
This was laid bare earlier this week after Citron Research released a report that attacked Cronos' valuation, sending the stock from $12 all the way to the single digits in an hour of trading. Citron Research has accrued a very solid reputation over the years, and when they came out as bearish against Cronos Group Inc., traders sold first and asked questions later.
Citron Research's report came after a very strong two-week run for the industry that began with word that Constellation Brands (maker of Carona, Modelo beer) would be raising its stake in Canopy Growth from 9.9% to 38%. This is a multi-billion bet on the future of the marijuana industry and the markets lapped it up, sending marijuana stocks soaring.
The rising tide of this news lifted all of the boats in the industry, as Canopy Growth, Tilray, Cronos and others all soared, giving them all multi-billion valuations.
Tilray reported earnings earlier in the week, and these results were welcomed with open arms by investors, as shares of the company soared in afterhours trading.
The rally was derailed by the Citron Research report, though with country-wide legalization in Canada set for October, the industry should remain strong until at least that point.
-
Bulls in stocks like Canopy Growth and Tilray will point to the massive growth potential of the brand-new marijuana industry.
Bears, on the other hand, will state that valuations have gotten ahead of themselves and that the current valuations in the industry are beyond ridiculous.
The next few months should be very interesting.
Filed under:
General Knowledge