DJIA Drops Over 800 Points as Market is Routed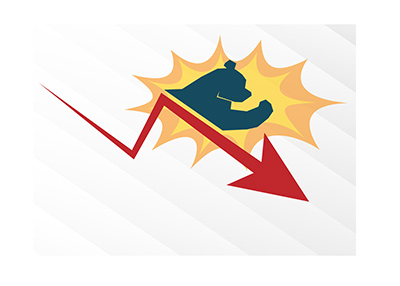 For many young investors, Wednesday was the worst day that they have ever experienced in the markets, as the Dow Jones Industrial Average dropped by over 800 points and the NASDAQ fell by over 4%.
The rout was particularly bad in tech as investors continue to rotate into companies that will benefit from a higher interest rate environment. Companies like Amazon and Square have been taken apart over the past couple of weeks.
With the markets closing at their lows on Wednesday, many are wondering how things will end up on Thursday. Will there be a gap down followed by a bounce, or will there be more blood in the streets?
-
President Trump, for his part, wasn't too pleased with the market's decline on Wednesday.
After all, Trump is constantly touting the strong performance of the stock market under his Presidency, so it shouldn't surprise when he is unhappy after a particularly red day in the markets. President Trump's economy has been red-hot as of late, and a large drop in the markets is seen as a personal slap to the face.
President Trump was particularly unhappy with the Federal Reserve on Wednesday, as he said that they are going "crazy" and that they are being far too tight with rates. Meaning, that the Federal Reserve needs to be more dovish and let the economy continue to flourish.
The problem, of course, is that an overheating economy causes growing inflation, and the Fed needs to balance economic growth with the containment of inflation. In addition, interest rates need to normalize so that the Federal Reserve has plenty of ammunition the next time that the country faces a recession. The last thing that you want is a recession when interest rates are still near all-time lows.
So, the Federal Reserve has been racing to increase rates, and there are numerous more increases on the horizon, as the economy remains very strong and interest rates are still near historically low levels.
President Trump, however, isn't having it, and you can safely assume that he will continue his attack on the Federal Reserve if the market plunge continues.
-
Over the past decade, any dip in the market has been met with a tremendous amount of buying.
Will this time be different?
Filed under:
General Knowledge