President Obama Signed Act Into Law in 2014; Trump Consolidated and Expanded Act in 2018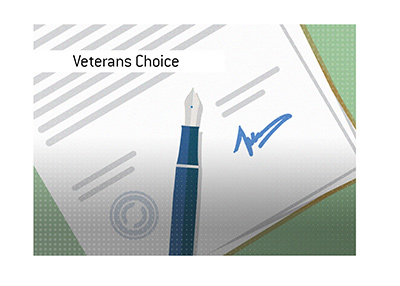 A recurring point of contention on the campaign trail in 2020 is: which President signed the Veterans Access to Care Through Choice, Accountability and Transparency Act into law?
When asked about the bill in a Town Hall hosted by Fox News earlier this year, President Trump had this to say about it:
"We got Veterans Choice approved and Veterans Accountability ... Very hard to get. You couldn't get it for 50 years. I got it. The other thing is Veterans Choice ... If you can't see a doctor you go out and you see a private doctor, and we pay the bill."
In other instances, President Trump has also claimed that he signed the bill into law, despite reporters trying to fact check the President in real time.
What is the truth here?
The truth is: President Obama first signed the bill into law in 2014, though President Trump expanded and consolidated the bill in 2019.
The bill which first introduced on October 2nd, 2013, and was intended to "improve the access of veterans to medical services from the Department of Veterans Affairs".
The bill passed the House on October 3rd, 2013, and eventually passed through the Senate on June 11th, 2014.
President Obama officially signed the bill into law on August 7th, 2014.
-
In June of 2018, President Trump signed a bill that "reformed and consolidated" Veterans Choice and some other existing programs into a single "Veterans Community Care Program".
Some of the aspects of the program include sending veterans to private-sector doctors in certain cases, including when the wait time for a VA health care provider is a more than 20 day wait or more than a 30 minute drive.
-
So, in short, President Obama first signed the bill into law in 2014, though President Trump signed a bill that expanded the program in 2018.
Filed under:
General Knowledge