Robinhood Being Savaged By Investors After Reportedly Preventing New Positions From Being Taken in Squeeze Stocks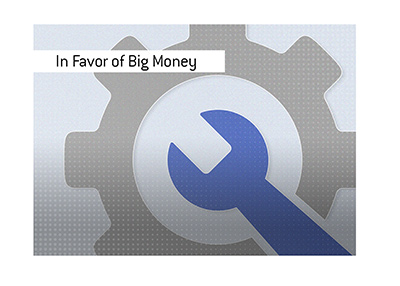 Robinhood, the zero commission brokerage that says that they are "democratizing finance for all", has reportedly prevented their customers from taking new positions in the "squeeze stocks" such as Gamestop, AMC and others.
Customers are being allowed to close out outstanding positions, though they are being prevented from opening new positions or adding to their existing positions.
It should be noted that Robinhood makes an incredible amount of money from selling their order flow to Citadel.
Citadel recently made a billion dollar plus investment in Melvin Capital in order to backstop that hedge fund, which had suffered massive losses after their short position in Gamestop, as well as others, was blown up.
-
Robinhood's move is obviously causing a great deal of outrage amongst their customers.
Institutional investors and hedge funds are not being prevented from trading in positions like Gamestop and AMC, though retail traders are being locked out.
Other brokers have taken similar steps in recent days, and this has many people crying foul.
The recent moves in stocks like Gamestop and others have resulted in multi-billion losses for hedge funds.
People are angry right now as the game has been rigged in the favor of hedge funds and institutional investors for so long, and now people feel as though they are being bailed out again.
-
GME, AMC, BB, NOK, KOSS and others are reportedly some of the stocks that have been included on Robinhood's "list".
This move has people fuming and promising to close their accounts, as they believe that Robinhood is betraying them as they attempt to fight back against hedge funds and the system.
It's an interesting time for Robinhood to be doing this, as they have a planned IPO around the corner.
People have been raging against an unfair system for the past few weeks, and moves like these do little to change the point of view that the system is rigged in favor of big money.
-
In summary:
Robinhood = "The Suits"
Filed under:
General Knowledge