Robinhood Proves That There Is No Such Thing as Bad Publicity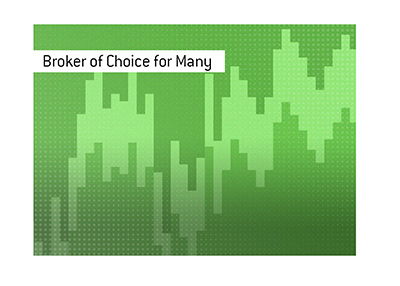 According to a recent report from the Wall Street Journal, Robinhood, the controversial zero commission stock brokerage that found itself in the middle of a firestorm last week, witnessed a surge in both app downloads and new accounts last week.
The company, which hurriedly raised $3.4 billion from its shareholders over the past couple of days, has apparently had "hundreds of thousands" of new account openings since last Thursday, and its app was reportedly downloaded 600,000 times on Friday.
As the WSJ points out, this compares to 140,000 downloads on its most active day in March of 2020.
-
Robinhood is the broker of choice for many due to their zero commissions and easy account opening process.
There is a price for everything, however, and one of the prices of using Robinhood is that the company is selling its order flow.
This practice made national news last week after Citadel, a major hedge fund that is one of the buyers of Robinhood's order flow, and Point72 bailed out Melvin Capital, which had been sustaining heavy losses due to their short in Gamestop.
A short squeeze and gamma squeeze in Gamestop was started on the popular WallStreetBets community on Reddit, and many of these traders were using Robinhood.
These traders were seeing red on Friday after Robinhood made the decision to go into "liquidation only" mode for stocks like GME and BB, which meant that Robinhood's customers could only sell and not buy these stocks. This revelation resulted in Gamestop quickly tanking, though it would subsequently recover.
Many felt as though Robinhood was simply doing the bidding of Citadel and conspiring to help tank Gamestop and others.
Robinhood, for their part, said that the move was due to the skyrocketing costs of providing collateral to their settlement firm.
-
Many vowed to leave Robinhood as a result of last week.
These events come at an interesting time for the company, as they are currently planning on going public.
As a result of the $3.4 billion capital raise, Robinhood says that they are planning on soon removing the restriction on stocks like GME, BB and others.
It will be very interesting to see what the long-term impact to their business is.
Filed under:
General Knowledge