1974 Was a Terrible Year For Berkshire Hathaway and Warren Buffett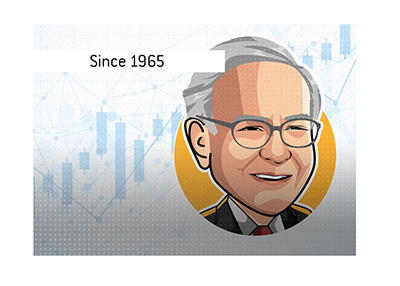 Warren Buffett and Berkshire Hathaway have had mostly tremendous years through the company's 50+ year run with Buffett at the helm, though there have been some bad years as well.
In terms of underperformance, the worst years usually occur when technology and other high PE stocks are doing really well, such as 1999 and 2019 (in terms of underperformance relative to the markets).
In terms of stock performance, however, 1974 sticks out like a sore thumb for Berkshire Hathaway.
-
In 1974, inflation jumped in the United States thanks to soaring oil prices. This would be a theme for all of the 1970s, as oil would continue to move higher and higher, creating stagflation in the country.
1974 would be a bad year for the markets, as the S&P 500 fell 26.4%.
Things would be even worse for Berkshire Hathaway, as shares of their company fell by a whopping 48.7% over the course of the year.
This would end up being the worst year (in terms of overall stock performance) for Berkshire Hathaway. Worse than 1990, worse than 1999, and even worse than 2008.
-
The main driver behind Berkshire Hathaway's poor performance in 1974? Poor performance of their insurance businesses, which was (and continues to be) one of the main drivers of their operating earnings.
In addition, their textile business weakened considerably in the second half of 1974, which created a double whammy for the company.
Combine weakness in key businesses with an overall stock market where people were selling first and asking questions later, and you had a recipe for Berkshire Hathaway's worst year ever.
-
1975 would be even worse for Berkshire Hathaway in terms of underperforming the market (they would lag the S&P 500 by nearly 35 points), though things would turn around in a big way from 1976 on, as Berkshire Hathaway would gain 129.3% in 1976 (compared to 23.6% for the S&P 500) and 46.8% in 1977 (compared to a 7.4% loss for the S&P 500).
Given that Berkshire Hathaway has averaged a compounded annual gain of 20% since 1965, there haven't been too many off years for the conglomerate.
Filed under:
General Knowledge