Speculation Increases After Elon Musk Turned Away From Supporting Bitcoin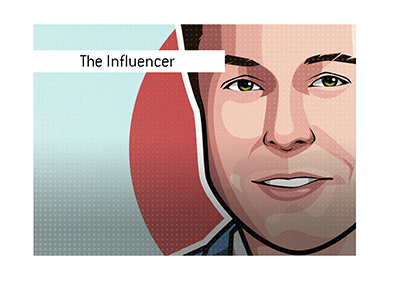 February of 2021 was a great time to be a Bitcoin holder.
Now? Not so much.
In February of 2021, Elon Musk finally decided that he liked Bitcoin after years of panning the cryptocurrency.
In addition, Tesla decided to follow in the footsteps of some other companies (MicroStrategy, Square, etc) by moving some of their balance sheet cash into Bitcoin.
In the end, Tesla acquired $1.5 billion worth of Bitcoin and announced that they would soon be accepting Bitcoin as a form of payment for their cars.
This was the exact news that Bitcoin holders had been wanting to hear for years, as this news would surely usher in even more mainstream exposure for the cryptocurrency.
The news would add gasoline to Bitcoin's already meteoric rise, with Bitcoin eventually trading past $64,000.
-
Now, just three months later, and everything seems to have fallen apart.
Bitcoin is off roughly 35% from its highs.
Tesla has said that they will no longer be accepting Bitcoin as payment for their vehicles, and will not be acquiring any more of the coins for their balance sheet.
Elon Musk has seemingly turned his back on Bitcoin, instead choosing to publicly support one of its "competitors", Dogecoin.
Musk's reasons for turning away from Bitcoin (environmental concerns) have enraged many cryptocurrency holders, as they argue that this is one of the biggest misrepresentations about the coin.
Bitcoin bulls argue that Elon Musk didn't even really know about Bitcoin when he bought, and he has made himself look even more foolish by turning bearish on the cryptocurrency for his cited reasons.
Tesla bulls are left in an awkward position, with many holding both Bitcoins and shares of Tesla.
-
Bitcoin ripped lower over the past few days after Elon Musk seemed to indicate that Tesla might be dumping their Bitcoins or have already dumped.
This isn't the case, however, as Musk clarified that Tesla had not sold any Bitcoin.
This news resulted in Bitcoin stabilizing a bit around the $45,000 mark.
-
Bitcoin bulls argue that Elon Musk is simply an unwanted distraction and that his see-sawing bullish/bearish does nothing to hurt the long-term prospects of the cryptocurrency.
After being warmly welcomed by crypto bulls earlier in the year, the community has now largely turned on Musk.
Filed under:
General Knowledge